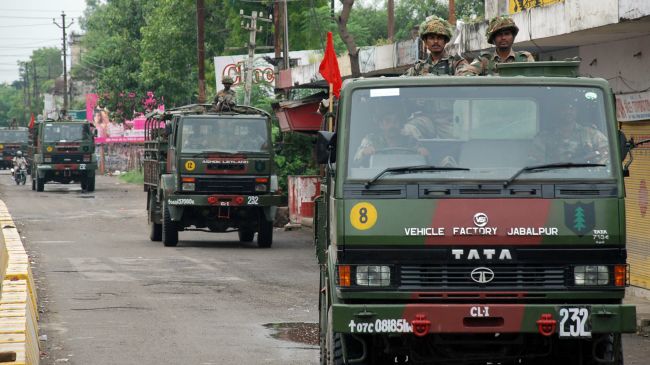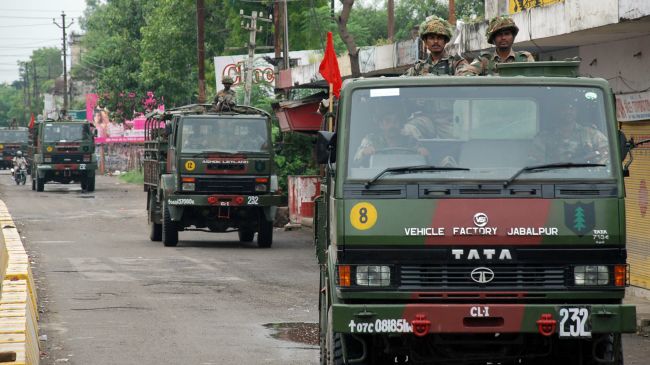 At least 31 people have been confirmed dead after a group of Hindus attacked a mosque and a village with Muslim residents in India's northern state of Uttar Pradesh.
Local officials say the violence started after the death of several Hindu villagers who had allegedly protested the verbal harassment of a local woman.
The fierce clashes also forced thousands to flee their homes in the district of Muzaffarnagar, 80 miles northeast of New Delhi and at the epicenter of some of the worst communal violence in years.
Medical sources say the death toll is expected to rise as more than 50 people have been injured.
Authorities say more than 90 people have been arrested to prevent violence from spreading to neighboring villages.
Police say several villages are under curfew after Indian army soldiers were deployed to the area.
"We are on a high alert and curfew will remain in parts of Muzaffarnagar city, while security forces are doing regular rounds in the affected villages," media outlets quoted deputy police chief Arun Kumar as saying.
Uttar Pradesh, which is the most populous state in India with a population of 200 million, was the scene of deadly riots in 1992 following the demolition of a 16th-century mosque in Ayodhya by a Hindu mob. More than 2,000 people, mostly Muslims, were killed in the unrest.
The incident infuriated India's Muslims, who make up 13 percent of the population.