Iran
Comprehensive plan needed against ISIL terror: Rafsanjani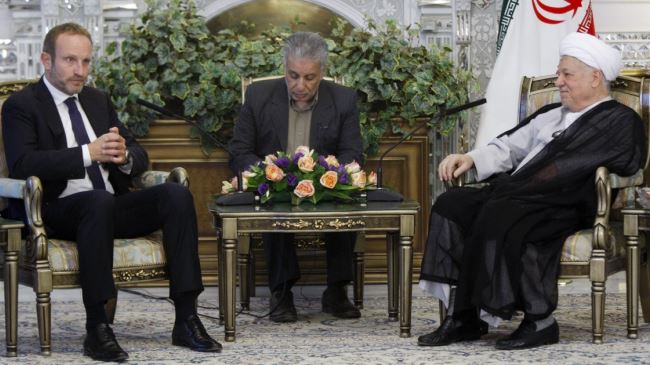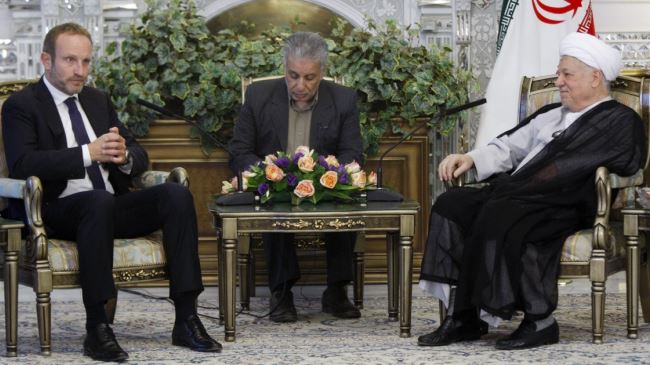 Chairman of Iran' Expediency Council Akbar Hashemi Rafsanjani has called for a full-fledged international plan to prevent the Takfiri ISIL terrorists from committing more atrocious crimes.
"The international community should have a comprehensive plan in dealing with the barbaric acts of this group because their access to chemical and biological weapons is dangerous to everyone," Rafsanjani said in a meeting with Danish Foreign Minister Martin Lidegaard in Tehran on Monday.
He added that Iran welcomes any plan for countering terrorists and boosting stability and security in the region, adding, "But this decision does not mean following the policies of Westerners and the Americans. The Islamic Republic, based on its unswerving principles, supports the oppressed people in Afghanistan, Palestine, Syria and Iraq and anywhere else and considers this support as its sovereign, Islamic and human policy."
He noted that the expansion of terrorist groups such as Taliban, al-Qaeda, Boko Haram and ISIL is the outcome of the US double-standard policies.
The Danish foreign minister, for his part, said Iran's role is of strategic importance in dealing with regional and international issues.
Western countries have correctly understood that any plan for improving stability and security and fighting terrorism would fail without Iran's cooperation, Lidegaard added.
ISIL terrorists, of whom many are foreign militants, currently control parts of eastern Syria and Iraq's northern and western regions, where they have been committing heinous crimes in the captured areas, including the mass execution of civilians and Iraqi security forces.
The ISIL terrorists have threatened all communities, including Shias, Sunnis, Kurds, Christians and Izadi Kurds, in their advances in the region.
This is while the Western governments have contributed to the rise of the ISIL terrorists by sponsoring the militants fighting against the government in Syria.