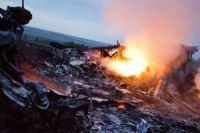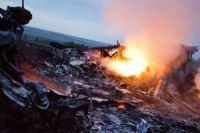 The United Nations (UN) says adverse conditions in eastern Ukraine are hampering efforts for determining the fate a Malaysian passenger jet that previously crashed in the area.
According to Press TV, UN Under-Secretary General for Political Affairs Jeffrey Feltman made the remarks in a report on the most recent developments related to the investigations into the incident.
The top UN official said "While the cease-fire in south-eastern Ukraine, thus far, is holding, contributing to a marked de-escalation on the ground, the conditions are still not conducive for investigators to have full and unfettered access to the site."
On September 5, representatives from the Ukrainian government and pro-Russians agreed on a deal to cease fighting and create a demilitarized zone in order to bring lasting peace to eastern Ukraine. The deal was reached following talks in the Belarusian capital of Minsk.
Feltman noted "Winter will soon arrive in Ukraine, at which time it will become almost impossible to retrieve further remains and to collect further evidence."
The official further said 225 bodies of the passengers of the ill-fated airplane have been found and efforts continue to find further human body remains.
He also said it is critical for the investigators to have free access to the crash site.