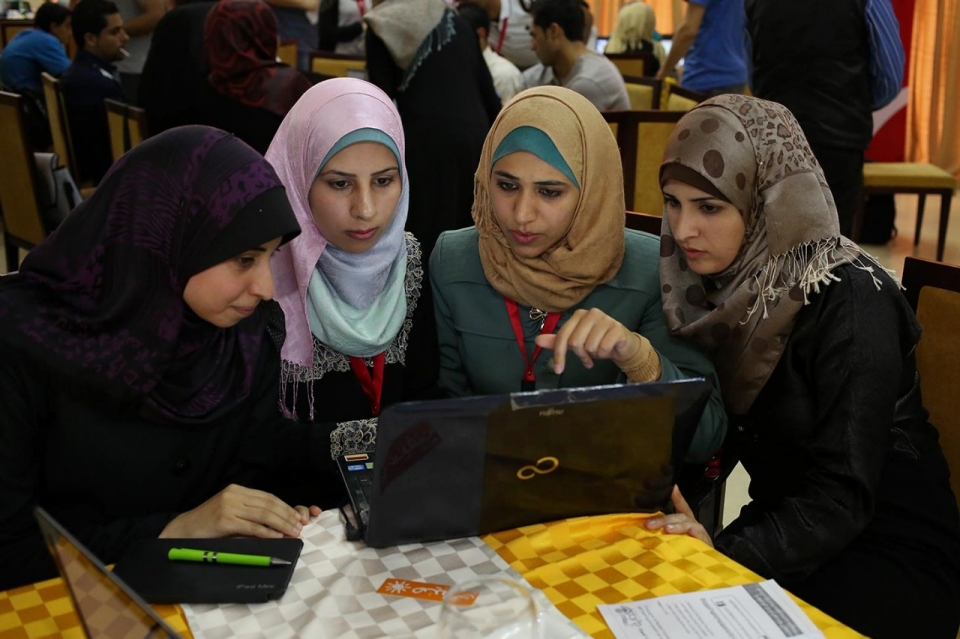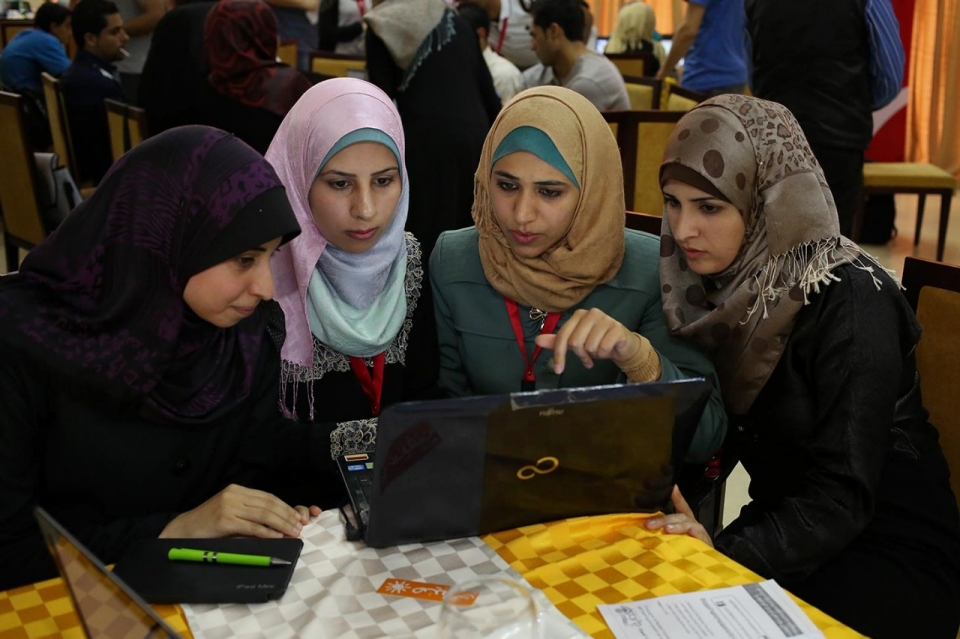 A group of Palestinian youths gathers around innovative ideas and believes that the war-battered Gaza Strip still has ideas worth spreading.
Heba Madi, the team leader, expressed her and her team's overwhelming delight over getting the license from TED to hold a TED-like event in Gaza.
What is TED?
TED is an international event under the slogan of "ideas worth spreading". It started in 1990 in California, US. The idea was then developed into a worldwide annual event for innovation.
Madi stated that the conference includes innovators and thinkers from different countries, each of whom has 4-18 minutes to present their idea in a talk as attractive as they could.
The talks in TED are shared on TED.com and also on TEDTalks channel on Youtube, with attached translations into many languages worldwide. Annual views on TEDTalks channel exceed hundreds of millions.
TED is the abbreviation of Technology, Entertainment and Design that the event aimed to converge at its start; today TED covers almost all topics.
TEDxShujaiya
TEDx was created in the spirit of TED's mission, "ideas worth spreading." It supports independent organizers who want to create a TED-like event in their own community.
On 16 June, 2015, the Gaza team got the license to organize the first TED event in Gaza.
Madi confirmed that this can be a platform for Gaza to present itself in a way different from the stereotype that the media always relates to Gaza.
She pointed out that the event is going to be held on 29 October. A hundred attendees will be carefully chosen to attend the event after filling an online application.
According to Madi, 8-12 influential local speakers are going to deliver talks in the event.
The Gaza team was hoping to organize the event under the name "TEDxGaza". Nonetheless, TED rules do not allow organizing an event in a big area as Gaza Strip without the local organizers attending TEDGlobal in advance.
Therefore, Shujaiya, the name of a Gaza neighborhood that was severely struck and demolished by Israeli Military during the assault of 2014, was chosen; as the name carries a special meaning in the hearts of the Palestinians.
On the Arab world level, TEDx events have been organized in different cities, such as TEDx Riyadh, Cairo, and Sana'a. TEDxRamallah was also organized in Palestine in 2011.