Syria
Conference of the Arab Youth Front for Defending Syria: Correcting Arab Governments' Stance towards Syria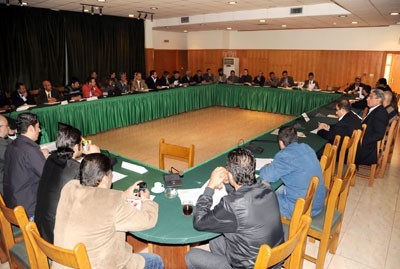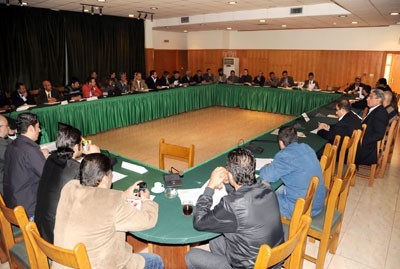 The Founding Conference of the Arab Youth Front for Defending Syria on Saturday continued its works, discussing propositions for setting a blueprint and studying the works of media and culture, law and social and economic committees, in addition to youth issues and voluntary work.
The participants set the political program for the front, as it contains shedding light on the western and Arab conspiracies hatched against Syria, boosting the resistance approach, supporting it against Zionism and the principle of the Arab nation.
In a statement to SANA, Chairman of Yemen Student Union, Motaz al-Qurashi, said that the Conference reflects the Arab youth's realization of the conspiracy and it is meant to correct the stance of some Arab governments through emphasizing that the Arab youth are the real representatives of the Arab nation.
The Front started its work on Thursday in Damascus with the participation of delegations from Jordan, Yemen, Tunisia, Iraq, Sudan, Somalia, Bahrain, Palestine, Lebanon, Mauritania, Algeria, Iran and Sirloin representing parties, humanitarian commotions, student unions and NGO's.