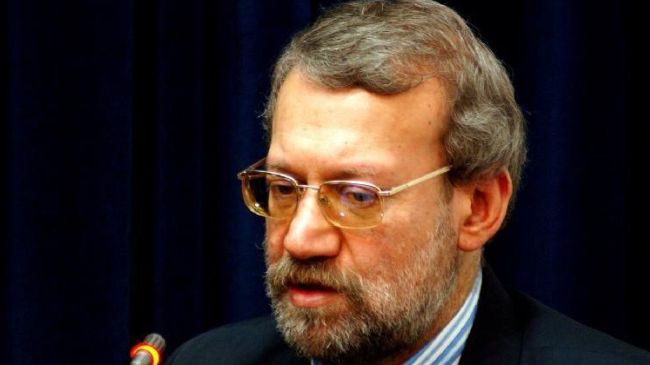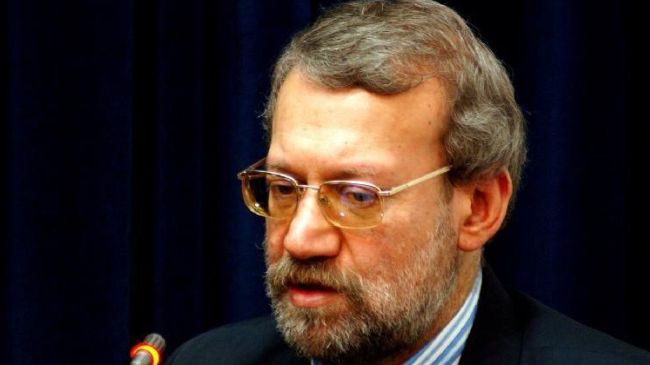 Iran's Majlis Speaker Ali Larijani has expressed the Islamic Republic's concern over escalating tension between Syria and Turkey, urging an immediate end to the ongoing conflict.
"The Islamic Republic of Iran is concerned about tension in relations between neighboring and Muslim states, including Turkey and Syria, and is ready to take major steps for the restoration of peace in the two countries' relations," Larijani said in a telephone conversation with Turkey's Parliament Speaker Cemil Cicek on Monday.
He added that the growing unrest in the region is detrimental to the interests of regional countries and the principle of unity among Muslim states.
Tensions between Ankara and Damascus escalated after a mortar shell fired from Syria killed five people in the southeastern Turkish town of Akcakale in Sanliurfa Province on Wednesday.
Syria said it had started an investigation into the cause of the mortar attack on the Turkish territory.
However on Thursday, several Syrian soldiers were reportedly killed in a retaliatory attack by Turkish forces on a military post near Syria's border town of Tel Abyad.
Syria accuses certain Western and regional countries, including Saudi Arabia, Qatar, and Turkey, of arming and funding insurgents fighting against the government of Syrian President Bashar al-Assad.
Larijani also called for Turkey's humanitarian efforts to release 48 Iranian pilgrims abducted by insurgents in Syria.
On August 4, 48 Iranian pilgrims were abducted by insurgents as they were traveling on a bus from Damascus International Airport to the shrine of Hazrat Zainab (AS) on the outskirts of the Syrian capital.
Cicek, for his part, said Turkey considers its humanitarian duty to help release the abducted Iranian nationals and will spare no effort in this regard.
Syria has been experiencing unrest since March 2011. Damascus says outlaws, saboteurs, and armed terrorists are the driving factor behind the unrest and deadly violence while the opposition accuses the security forces of being behind the killings.