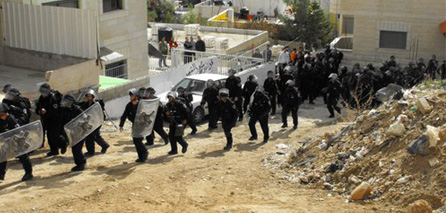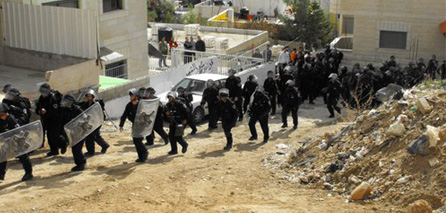 Clashes in Al Issawiya neighborhood renewed overnight between the inhabitants of East Jerusalem and the Zionist police that stormed and raided several houses and tampering with its contents.
Witnesses said that Zionist police and Zionist border guards opened fire and fired tear gas bombs heavily at the Palestinian protestors without any reason.
The Zionist forces attack lead to dozens injury and a lot of them suffered from suffocation.
The town has been witnessed on Friday evening violent attack by Zionist force against young people of Jerusalem after peaceful march.