Saudi Arabia
Syria
Consequences of terrorism support in Syrian distressing Saudi Arabia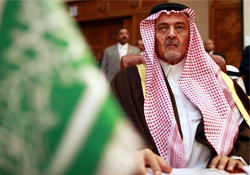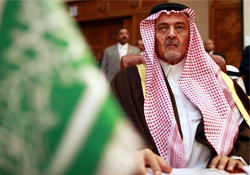 Is Saudi Arabia renewing its ties with Syria? Why did Saudi Arabian Minister of Foreign Affairs, after 22 months of hostile positioning to Syria, demand political solution for the crisis and why did the country's major Mufti ban the young Saudi Arabians from going to Syria for Jihad?
All this hinges upon Assad's speech in Damascus University and on why he spoke at such level.
The absence of Saudi Arabia in Assad's speech is related to Saudi Arabia and Egypt's recent position on crisis in Syria. Egyptian and Saudi Arabian Foreign Ministers have changed position on Syria to demand political resolution for Syrian crisis.
Why Assad name no country?
Saudi Arabia holds constant relations with Damascus, and recently, a group of Egypt's security system has visited Damascus. Saudi officials who expected the fall of the Syrian system now realize that fall of Syrian system is unlikely, and have now set for reopening channels with the country's officials. They worry that the extremist fundamentalist they have funded and provided military support, turn to Saudi Arabia.
An explosion near Saudi Arabia Interior Ministry is worth consideration, although Saudi Arabians tried to see it as resulting from a tank explosion, but all evidence implies that the explosion was part of a security and intelligence operation.
On the other hand, some countries of the Persian Gulf Cooperation Council, lead by UAE, have clearly declared a sort of war on Muslim Brotherhood.
Now the positive position of Sultanate of Oman on political resolution on Syria also should be considered. Kuwait has also changed its position against the dominance of extremist groups on decision-making in Syrian.
Such events have forced Riyadh to improve ties with Damascus. Riyadh has thus appointed Abdulaziz bin Abdullah, King's son, to the mission. He in turn has appointed some Saudi Arabian security officials, who have held meetings with the Syrian counterpart, with Jordanian intelligence officers present at the meeting.
Syrian officials in these meetings have informed the Saudi Arabian side that Damascus would not accept talks on any resolution with Saudi Arabia or others before stopping financial and military support for the extremist and their retreat from Syrian soil. This demand and position are approved by some Arab countries that do not hide their clandestine relationships with Syrian officials.
In a recent political move, Jordan's officials have not concealed their taking sides with Syrian officials, because they fear that with Syrian system toppled, Muslim Brotherhood plan, also backed by Qatar, will be advanced in Jordan and threaten the Al-Hashimi Family.
Reasons Saudi Arabia doubts
Saudi Arabia's decision to a détente with Syria can be attributed to different causes, including:
-22 months of resistance by Assad and Syrian Army
-The strengthening of the Salafist groups' role in Syrian and fear that the group's activities spread to Saudi Arabia and elsewhere.
-positions taken by some Arab countries in the Persian Gulf, especially UAE, on Muslim Brotherhood
– US probable retrenching after reelection of Obama and John Kerry's nomination for post of Secretary of State, as one famous for friendship with Assad.
-UK concerns over a new Salafi-al-Qaida wave in Syria and fear of spread of the wave to European countries and terrorist activities in these countries is also significant.
Sergei Lavrov, the Russian Foreign Minister has said that the west must be happy enough that China and Russia had not vetoed anti-Syrian resolutions. Saudi Arabia would better know that Lavrov has been convinced that west was unable to a military intervention in Syria, and that it persisted on a political solution for Syria, and accordingly, have taken such position.
If Assad was not confident that Syrian Army controlled most of the Syrian soil he would not demand early parliamentary elections. He knows well some Syrians, who expressed solidarity with the opposition, will fall back, observing the activities of the Salafists, and especially al-Nusrah Front.