Middle East
Constitutional Period to Elect Lebanon's President Begins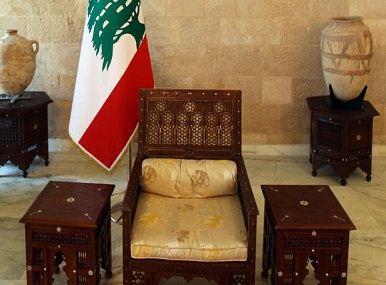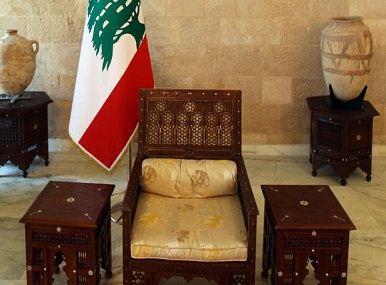 The two-month constitutional period for the Lebanese Parliament to elect a new president began on Tuesday.Presidential seat empty
"The Constitutional Period of the Vague Presidential Elections Begins", Annahar newspaper wrote on its first page, adding that many local and foreign factors would prevent any essential developments before some weeks of the presidential elections.
Assafir newspaper commented on the event by saying that the deep political disagreement would make many options available, including presidential vacuum. The foreign stand on the presidential elections, which is not taken yet, also plays a role in such option, Assafir added.
Sleiman: I am Against my Mandate Extension
Lebanese President Michel Sleiman said that the extension of his presidential mandate is impossible, Al-Mustaqbal newspaper reported.
In an interview with Al-Mustaqbal newspaper in the presidential airplane carrying the Lebanese delegation into the Arab Summit in Kuwait, Sleiman said that the local and foreign circumstances are not favorable to such an extension.
"I had refused the extension of the Parliament mandate, so how can I accept the extension of my mandate now?" Sleiman wondered.
The presidential elections would take place on time, Sleiman affirmed, adding that he and the Maronite Patriarch were trying to achieve this goal.
Sleiman also denied the information saying that Iran accepts the extension of his mandate if the mandate of President Bashar Assad was extended. The president said that Hezbollah, in any case, would not accept his mandate extension.
Sleiman, the former Lebanese army commander, was elected as a president on May 25, 2008 as a result of Doha Agreement. Now there is no candidate for the presidency which needs the votes of two third of the 128 PMs.