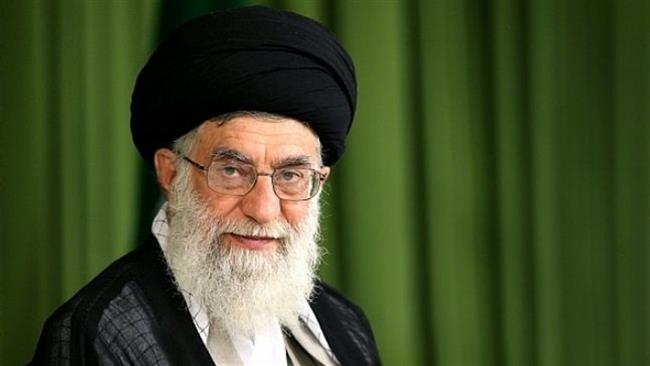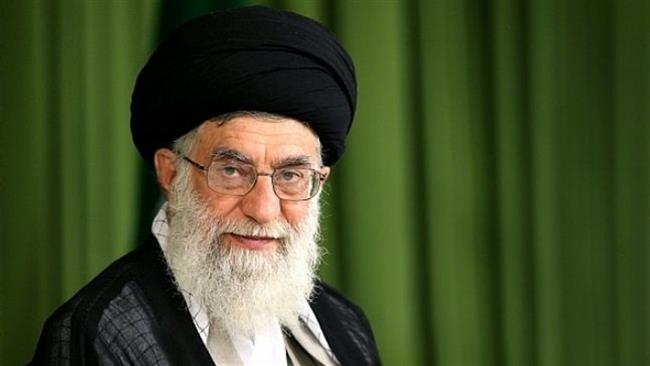 Leader of the Islamic Revolution Ayatollah Seyyed Ali Khamenei says, in aletter to President Hassan Rouhani, that any remarks which suggest sanctions against Iran will remain in place would be in contravention of the agreement reached between Iran and the P5+1 group over Tehran's nuclear program.
"Any comments suggesting the sanctions structure will remain in place or [new] sanctions will be imposed, at any level and under any pretext, would be a violation of the JCPOA (Joint Comprehensive Plan of Action)," read the letter.
On July 14, Iran and the P5+1 group of countries – the United States, Britain, France, China and Russia plus Germany – finalized the text of an agreement on Tehran's nuclear program dubbed the JCPOA in the Austrian capital, Vienna.
The Leader further emphasized the need for "solid and sufficient guarantees be arranged to avoid any infraction by the opposite parties" when it comes to the removal of anti-Iran bans.
The letter also stipulated that measures to retrofit the Arak reactor and trade the existing enriched uranium will get underway only after the Possible Military Dimensions (PMD) file on Iran's nuclear program is closed and a secure contract with enough guarantees is clinched.
In his letter, the Leader reiterated that the US has adopted a hostile and disruptive approach vis-à-vis Iran's nuclear program, and is unlikely to change its approach in the future.
"The United States of America, neither in the nuclear issue nor in any other issue, had been pursuing no other approach but hostility and disturbance, and is unlikely to do otherwise in the future either," the Leader said.
Ayatollah Khamenei added that Washington's stance and behavior in the prolonged negotiations between Iran and the P5+1 proved that the nuclear issue was merely "another link in their chain of hostile enmity with the Islamic Republic."
The Leader hailed Iranian negotiators for remaining vigilant during the nuclear discussions with the six world powers, adding that this, on numerous occasions, prevented heavy damage on the country's interests.
However, Ayatollah Khamenei cautioned the administration that the "ambiguities" in the JCPOA "could inflict big damage on the present and the future of the country in the absence of meticulous and constant monitoring."
The Leader also called on the Iranian officials to pursue the Economy of Resistance so that they could overcome the economic challenges facing the country.
"It is hoped that this objective will be pursued with full seriousness and special attention would be paid to enhancing national production," the letter said.