Asia-Pacific
India
Controversial giant statue which costs millions of dollars inaugurated in India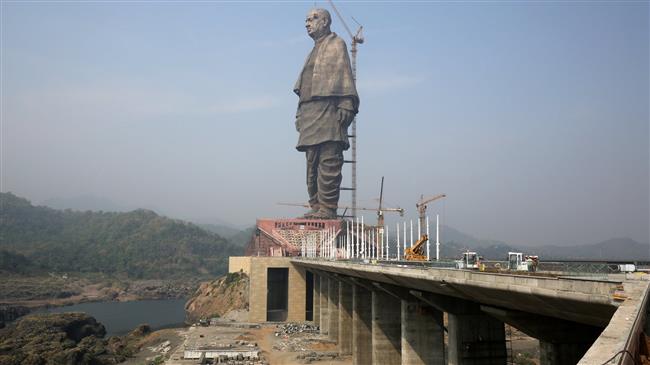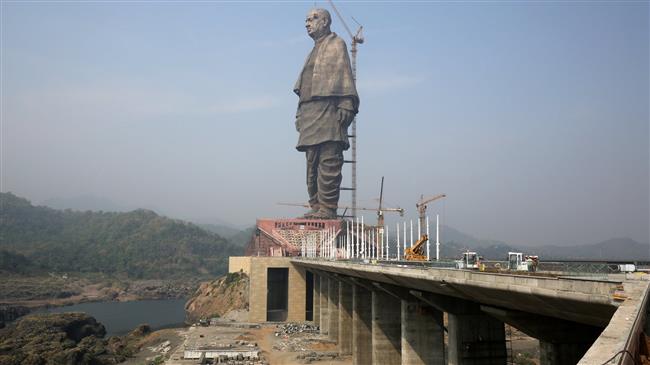 Indian Prime Minister Narendra Modi has inaugurated a humongous statue, whose controversial construction displaced the local community and cost millions of dollars.
Modi on Wednesday inaugurated the reportedly tallest statue in the world, a 182-meter figure of Indian political figure, Sardar Vallabhbhai Patel.
Modi described Patel as a "strategic thinker" and called the statue "a symbol of our engineering and technical prowess."
But the local community has expressed anger, threatening to stage protests over the costs and location of the monument.
"Police patrolling has been intensified in the wake of protests by the local tribal community and leaders. Drones and helicopters will be keeping watch on the entire area," said Anand Mazgaonkar, a community group leader in Narmada district of Gujarat State, where the statue has been erected.
The local community demands compensation for the land taken to set up the statue, which cost 400 million dollars and took four years to build.
"Tribal groups have been exploited by different governments, the ruling BJP (Bharatiya Janata Party) is repeating it again. I am not against Sardar, but what is the use of the statue if the people on the land have to suffer and are moved from their homes," said a local legislator and community group leader, Chotu Vasava.
The Gujarat government has claimed that the families who had been moved away from the construction site to make way for the new statue have been duly compensated by the system.