Asia-Pacific
China
Coronavirus kills 811, infects over 37,000 in China
The novel coronavirus has so far claimed the lives of 811 and affected over 37,000 people in China, the country's National Health Commission.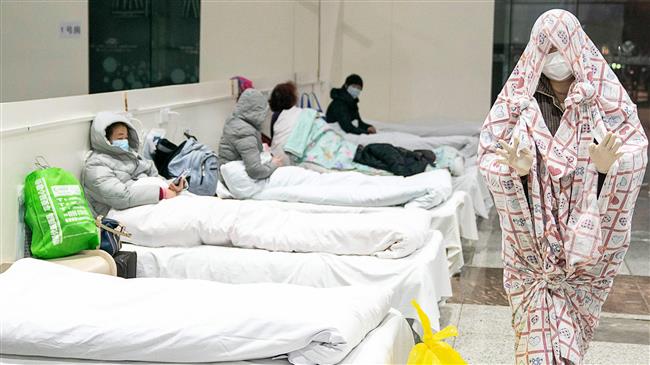 The number of confirmed infections in China's coronavirus outbreak has reached 37,198 nationwide with more than 2,600 new cases reported, the National Health Commission said Sunday.
In its daily update, the commission said there had been 89 new deaths from the virus — with 81 in hardest-hit Hubei province, and the rest in other regions — bringing the national toll to 811.
An American became the first confirmed non-Chinese victim of the new coronavirus on Saturday while a Japanese man also died with symptoms consistent with the disease, as the epidemic looked set to pass the death toll from the SARS pandemic.
The 60-year old US citizen diagnosed with coronavirus died at Jinyintan Hospital in China's Wuhan, the epicenter of the virus outbreak, on February 6, a US embassy spokesman in Beijing said.
A Japanese man in his sixties and hospitalized with pneumonia in Wuhan, in central Hubei province, also died after suffering symptoms consistent with the new coronavirus, Japan's foreign ministry said.
As of noon on Thursday, 17 foreigners were being quarantined and treated for the disease in China, according to the latest government figures.
No confirmed case of coronavirus in IranAccording to Iran's health ministry officials there has been no confirmed case of coronavirus in the country, as airports and border posts are on high alert to screen for deadly virus. 
During the SARS outbreak between November 2002 and July 2003, the number of reported cases was 8,098, suggesting a far lower transmission rate than the coronavirus. Nearly 35,000 people have been infected by the new strain.
Two deaths have been reported outside of mainland China – in Hong Kong and the Philippines – from more than 330 cases in 27 countries and regions. Both of those victims were Chinese nationals.