Latin America
North America
World News
Coronavirus updates: Death toll passes 350K, Americas emerge as new epicenter
Some 5,589,932 people have so far been infected with the new coronavirus around the world, and related fatalities have surpassed 350,000, according to data from Johns Hopkins University (JHU).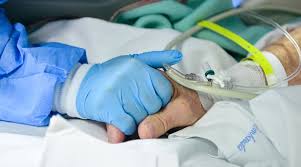 The World Health Organization (WHO) says the Americas are now the new epicenter of the pandemic, as COVID-19 cases are on the rise in Brazil, Peru, El Salvador, Chile, Nicaragua, and Guatemala.
A related study warned that Latin America's largest country, Brazil, could be facing a death toll of 125,000 by early August.
Meanwhile, Africa's confirmed cases of the viral infection have passed 115,000, according to the Africa Centers for Disease Control and Prevention (CDC).
In the United States, with a fatality toll nearing 100,000 — more than double that of any other country — President Donald Trump keeps putting pressure on states to reopen their stricken economies.
And tensions are running high between the European Union (EU)'s poorest and wealthiest nations on how to fund the bloc's recovery from the pandemic.
Here are the latest about the pandemic from around the world:
WHO warns about Americas
The WHO's regional Latin American health authority warned that the epidemic was "still accelerating" in the region, which has become the new epicenter of the virus.
More than 2.4 million known cases and over 143,000 deaths have been registered in all of the Americas, said Carissa Etienne, the director of the Pan American Health Organization (PAHO).
Etienne particularly warned about Brazil, where the number of new cases reported last week "was the highest for a seven-day period since the outbreak began."
A high number of cases are also being reported in Peru and Chile, she said, warning that "now is not the time to relax restrictions or scale back preventive strategies" in countries in the region.
Peru and Chile now hold the world's highest infection rates per capita over a seven-day rolling average, according to Our World in Data (OWID).
Chile has reported a total of 77,961 infections and 806 deaths. The number of confirmed cases in Peru stands at 129,751, and its death toll at 3,788.
Brazil overtakes US in daily death toll
Brazil surpassed the US in the daily death toll on Tuesday, with 1,039 fatalities, which pushed the total tally to 24,512.
Brazil has registered a total of 391,222 infections, second only to the US, which has over 1.68 million confirmed cases.
Experts, however, say the true number could be much higher in Brazil, which has a population of 210 million people and a far-right government fiercely opposed to lockdown measures.
President Jair Bolsonaro has downplayed the virus and railed against stay-at-home measures, saying the economic fallout risks causing more damage than the virus itself.
Spain declares 10-day mourning period
The Spanish government announced a ten-day official mourning period to be held for the victims of the outbreak in Spain, which has claimed more than 27,000 lives.
All flags on public buildings will be lowered to half-mast on Wednesday.
Some 236,259 people have been infected with the virus across Spain.
Switzerland mulls further easing of restrictions
Switzerland will decide on further relaxations of epidemic-related restrictions, including how to reopen nightclubs and soccer stadiums, Reuters cited a local newspaper as saying on Wednesday.
The government was expected to outline its plans to the public after a cabinet meeting.
Social distancing rules, however, will remain in force.
Switzerland has recorded 30,761 confirmed cases, along with 1,915 deaths.
Germany reports 362 more cases
In Germany, the number of infected people has increased by 362 to 179,364, data from the Robert Koch Institute (RKI) for infectious diseases showed on Wednesday.
The reported death toll also rose by 47 to 8,349, according to the institute.
Europe in discord
The coronavirus now threatens European unity as EU member states are engaged in political and financial disputes on how to rescue the continent from a recession caused by virus lockdown measures.
European Commission President Ursula von der Leyen is set to unveil a new coronavirus-related stimulus package on Wednesday. Last week, Germany and France proposed the creation of a recovery fund worth 500 billion euros (543 billion dollars) that would help the EU countries and industries hit the hardest by the crisis.
But divisions on whether the fund should provide loans or grants to the hardest-hit countries such as Italy and Spain have stalled progress.
Russia reports 161 new deaths, over 8,000 cases
Russia reported 161 additional deaths during the past 24 hours, bringing the nationwide death toll to 3,968.
Officials also reported 8,338 new cases, pushing the country's overall caseload to 370,680.
New Zealand mulling over plan for safe travel with Australia
New Zealand's Prime Minister Jacinda Ardern says officials are working on a plan to safely start travel between the country and Australia.
The draft plan will be presented to both governments in early June, Ardern said on Wednesday, a day after talking to Australian Prime Minister Scott Morrison.
"We are working to move on this as quickly as we can. We are both very keen on it… across both sides of the ditch," she said. "It won't be too long before we are ready."
New Zealand has had 1,504 confirmed cases and 21 deaths. Australia has registered more than 7,100 cases and 103 deaths.
South Korea reports biggest jump in cases in 7 weeks
South Korea reported its biggest jump in confirmed cases in seven weeks on Wednesday, as authorities detected a new cluster at an e-commerce warehouse on the outskirts of the capital, Seoul.
The Korea Centers for Disease Control and Prevention (KCDC) reported 40 new cases as of midnight Tuesday, 36 of which were linked to the logistics center in Bucheon, west of Seoul.
The latest figure pushed South Korea's total infection cases to 11,265. The total number of related deaths stands at 262.
Saudi Arabia allows Friday prayers at mosques
In the Middle East, Saudi Arabia has allowed mosques to reopen for Friday prayers, as part of plans to relax coronavirus containment measures.
The Saudi kingdom's airlines are also preparing to resume some domestic flights from Sunday.
Saudi health officials have so far reported 76,726 cases of COVID-19 and 411 deaths.