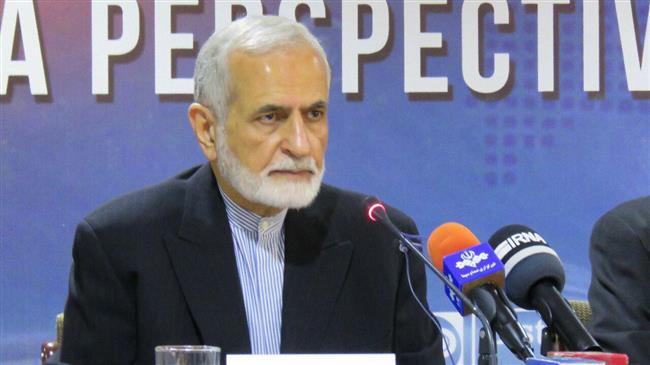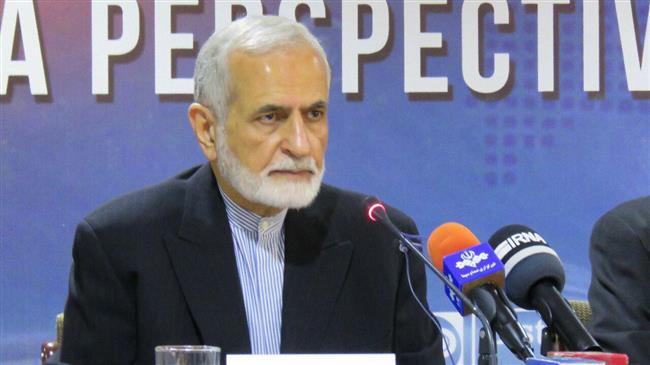 A senior Iranian diplomat says some countries, which are sponsoring terrorism and destabilizing the Middle East region, are paying billions of dollars to the US administration to support their destructive policies.
Kamal Kharrazi, a former Iranian foreign minister and the current president of the Strategic Council on Foreign Relations, made the remarks in an address at the Institute of Policy Studies (IPS) in the Pakistani capital, Islamabad, Monday night.
"Some countries, which sponsor terrorism and destabilize the region, are paying hundreds of billions of dollars to the incumbent US administration to support their destructive policies," Kharrazi said.
He added that enemies of the Islamic Republic are portraying the country's sacrifices in the fight against Takfiri terrorists in a negative light.
In their vast propaganda, the enemies claim that Iran's campaign against terrorism spreads instability in the region; however, many governments and nations in the world are well aware that such bids against the Islamic Republic pursue no goal but to conceal their role in supporting terrorism, the Iranian official noted.
"Reports reveal that certain southern Persian Gulf countries and the United States of America are playing a role in transferring terrorists to other regions, including Afghanistan," Kharrazi said.
Leader of the Islamic Revolution Ayatollah Seyyed Ali Khamenei in January expressed regret over the deaths of Afghan civilians in Daesh terror attacks, saying the United States has been relocating the terror group from the Middle East to the South Asian country to justify its military presence in the region.
By transferring the Daesh terror group from Iraq and Syria to Afghanistan, the US seeks "to justify the continuation of its presence in the region and to create security for the Zionist regime," Ayatollah Khamenei said.
Iranian Defense Minister Brigadier General Amir Hatami also said in February that the US was transferring Daesh to Afghanistan to justify its military presence in the Central Asian country following heavy blows dealt to the Takfiri terrorist group in Syria and Iraq.
The Iranian defense minister also stressed that the US created Daesh to use it in Syria and Iraq.
Independent regional states must help boost stability
Elsewhere in his remarks, Kharrazi urged independent regional countries to strengthen cooperation and help restore stability to the region given the ongoing developments across the world.
"As it has been shown in practice, the Islamic Republic of Iran is ready to cooperate with other countries whether in mutual or multilateral forms in order to solve regional problems and establish stability and security," the senior Iranian official pointed out.