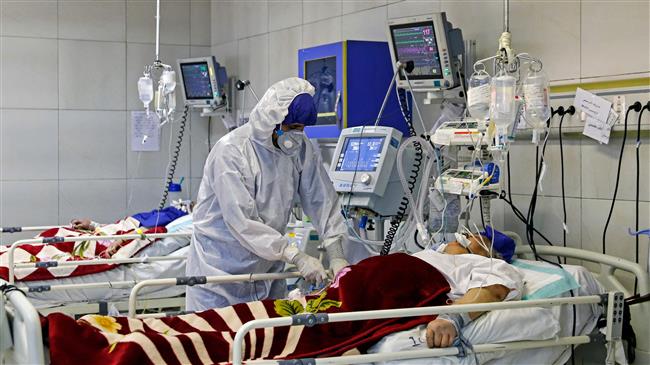 Pakistan's Prime Minister Imran Khan has called on the US to remove its "unjust" sanctions against Iran as international condemnation is growing against the bans amid the outbreak of the coronavirus in the country.
"I would stress and insist to the international community to lift the sanctions on Iran," Khan told reporters on Friday.
He added, "It is very unjust they are dealing with such a large outbreak on one side, and on the other they are facing international sanctions."
Imran Khan's call echoed an outcry on national and international levels against US sanctions, with Russia, China, as well as different medical organizations and rights groups urging the administration of US President Donald Trump to lift sanctions against the Islamic Republic.
Iran's death toll from the coronavirus outbreak rose on Saturday by more than 100 to 1,556, and the total number of people infected now exceeds 20,000, a health ministry official said.