Europe
World News
COVID-19 updates: Countries slowly loosening lockdown as 2.4mn infected, 165k dead
The new coronavirus is now running in the blood of 2,403,963 people across the world, and 165,227 others have died of the disease that it causes (COVID-19), according to data collected by Johns Hopkins University. Given that the outbreak has been weighing heavily on the global economy and the heavy costs of the massive economic freeze, some countries have been pondering a cautious easing of the lockdown measures enforced to curtail the disease.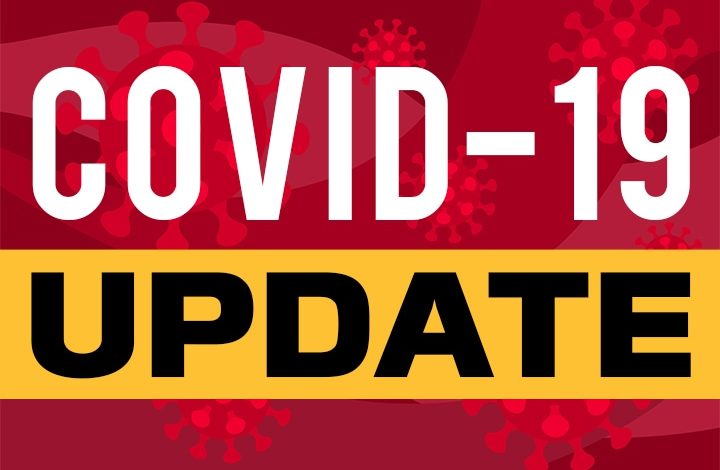 Here are the latest on the coronavirus pandemic:
G20 ministers discuss global vulnerability
After a virtual meeting on Sunday, health ministers from the Group of 20 major economies in a statement admitted to "systemic weaknesses in health systems" in the face of the pandemic.
They said the outbreak had shed light on "vulnerabilities in the global community's ability to prevent and respond to pandemic threats."
They said they had adopted preventative measures to contain the epidemic, but did not elaborate.
According to an earlier G20 statement, leaders from Spain, Singapore, Jordan, and Switzerland had been invited to attend the Sunday meeting. So were representatives from international and regional organizations, including the World Health Organization (WHO) and the World Bank.
Iran eases social distancing rules
Iran's Health Ministry released a daily update of the coronavirus new cases and deaths on Monday.
Ministry spokesman Kianoush Jahanpour said 91 people had died of the disease during the past 24 hours, bringing the total fatalities to 5,209.
Jahanpour added 1,294 new infections had been recorded, increasing the overall number of confirmed cases to 83,505.
A total of 59,273 have recovered and discharged from hospitals, while 3,389 others remain hospitalized in critical condition.
Iran has authorized low-risk businesses – including many shops, factories and workshops – to resume operations in Tehran as of Saturday, a week after re-opening in the rest of the country.
Schools and universities remain closed. Cultural, religious and sports gatherings will for now be banned.
Iran has also extended furloughs for prisoners for another month. Up to 100,000 inmates have been on leave as part of measures to stem the spread of the new coronavirus.
Spain sees lowest death count in month
Spain recorded 410 more deaths on Saturday, the lowest rise in deaths in around a month for the country.
The peak in daily deaths in Spain thus far was 950 fatalities on April 2.
Spain also reported an increase in infections from 191,726 to 195,944.
The county, the worst-hit in Europe, is likely to extend its lockdown measures until at least May 9. The government, however, is considering easing some restrictions.
Italy's deaths hit record low in one week
Italy on Sunday recorded 433 new deaths — the lowest daily tally in a week.
The number of new positive cases also slowed to 3,047 from a previous 3,491.
Restrictions on movement in Italy will be in force until May 3. The government is under pressure to allow some businesses to reopen and lift restrictions on people's movement.
Prime Minister Giuseppe Conte, however, said on Saturday that Italy was not yet in a position to loosen the lockdown.
Medical experts have also urged caution, saying Italy is still in the first stage of the epidemic and cannot yet move to a "Phase 2."
French PM urges people to learn to live with coronavirus
In France, Prime Minister Edouard Philippe said people had to "learn to live with the virus" after the country lifts its lockdown on May 11.
He said people would need to wear face masks when taking public transport, while those who can work from home should continue to do so.
He also warned that an economic crisis as a result of the epidemic "will be brutal."
France has reported a total of more than 154,000 cases and over 19,700 deaths.
China reports 12 more cases, 8 imported
China has reported 12 more positive COVID-19 cases, eight of which were imported from abroad, the National Health Commission said Monday.
The new figure brought the total cases of infection in mainland China to 82,747.
With no new deaths reported, the mainland has a total of 4,632 deaths as of Sunday.
Australia urged to keep restrictions in place
A group of leading Australian economists warned the government against easing social distancing rules, even though the rate of infections slowed to a multi-week low.
A group of 157 economists issued an open letter on Monday, calling on the government to prioritize containing the spread of the coronavirus.
"We cannot have a functioning economy unless we first comprehensively address the public health crisis," the letter read.
Calls for lifting the restrictions in Australia have been growing as the growth in new infections has dropped to fewer than 40 new cases. The restrictions are expected to push unemployment to a 16-year high of about 10 percent, economists say.
Prime Minister Scott Morrison said last week there would be no easing of restrictions for at least four weeks.
The country has so far reported 6,606 cases, along with 70 deaths.
New Zealand weighs easing restrictions
In New Zealand, top leadership met on Monday to decide about whether to ease harsh lockdown measures.
Prime Minister Jacinda Ardern is expected to announce a decision later in the day.
Ardern introduced level-4 lockdown measures in late March, under which offices, schools, and all non-essential services were shut down.
Health officials reported nine new cases on Monday and no new deaths.
That took the total cases to 1,440, and fatalities stand at 12.
Singapore reports 593 new cases
Singapore has reported a sharp spike in COVID-19 cases, as some 596 people tested positive for the disease on Sunday.
The figure brought the total cases to 6,588, with 11 deaths.
Officials said most of the cases were linked to infection clusters in dormitories that house foreign workers.
Singapore has banned all nonessential services and called on all residents to go outside only for essential tasks, such as buying groceries.
Pakistan repatriating citizens from UAE
Pakistan sent a first flight to the United Arab Emirates (UAE) to take its citizens home on Saturday evening.
Pakistan's consulate general in Dubai said the flight took 227 "stranded passengers" to Islamabad.
More flights would depart the UAE from Monday for at least one week, according to Sayed Zulfiqar Bukhari, a special assistant to Pakistan's prime minister.
Abu Dhabi has threatened to review labor ties with countries refusing to take back their nationals during the pandemic.
More than 40,000 Pakistanis have registered with the Pakistani consulate in Dubai to return home.
The UAE reported 479 new cases and four more deaths on Sunday.
Those figures brought the country's totals to 6,781 cases and 41 deaths.
Over 13,400 Vietnamese linked to virus cluster test negative
Vietnam says more than 13,400 people linked to an outbreak of the virus in a village on the outskirts of the capital, Hanoi, have tested negative for COVID-19.
Health authorities have registered 268 cases so far, and no deaths.
No new cases have been reported for four consecutive days in Vietnam.
Tens of thousands defy lockdown rule to attend funeral in Bangladesh
Defying lockdown restrictions, more than 100,000 people attended the funeral of an Islamic leader in Bangladesh on Saturday.
The crowd gathered in Brahmanbaria district for the funeral for Maulana Zubayer Ahmad Ansari, despite a ban on gatherings of more than five people.
Police have launched an investigation into how such a large crowd had been able to congregate, said Sohel Rana, the Bangladesh Police Central spokesman.
Bangladesh has reported 2,456 confirmed cases of COVID-19 and 91 deaths.
South Koreans cautiously returning to normal life
South Korea has started relaxing some social distancing rules as health officials reported a continued downward trend in the viral outbreak.
Schools have yet to open and are holding online classes, though.
The government extended its social distancing policy for another 16 days on Sunday but offered some relief for religious and sports facilities.
Health authorities, however, urged vigilance, warning that new clusters could still emerge at any time.
The Korea Centers for Disease Control and Prevention (KCDC) reported 13 new cases on Monday, bringing the total figure to 10,674. The death toll also stands at 236.
Peru reports 15,000 new cases
Peru, the second-worst-hit Latin American nation after Brazil, has reported a total of over 15,600 cases as of Sunday.
The country reported its first case in early March and took 25 days to reach 1,000 cases. It took only 14 more days to reach 10,000 cases, according to a Reuters tally.
The country has also reported a total of 400 deaths.
The coronavirus pandemic has paralyzed the world's number-two copper producer and left millions of people without jobs.
Brazil in chaos amid pandemic
Brazil has reported the most confirmed cases of the viral infection in Latin America, with 38,654 cases and at least 2,462 deaths.
The country has plunged into chaos as hundreds of people have taken to the streets across large cities to protest lockdown measures, also opposed by President Jair Bolsonaro.
Brazil's Bolsonaro joins demo against stay-at-home orders Brazil President Jair Bolsonaro on Sunday joined hundreds of demonstrators outside army headquarters in the capital Brasilia protesting stay-at-home orders issued by state governors.
More Guatemalans deported from US infected with virus
Elsewhere in the continent, Guatemala's President Alejandro Giammattei said at least 50 nationals who had recently been deported from the US had tested positive for the virus.
Thirty two new cases were registered on Monday.
"I want to emphasize that 14 of these 32 cases are people that were deported on a flight on April 14 and who tested positive today," he said.
In total, the country has registered 289 cases and seven deaths.
Washington has been sending the Guatemalans back despite the fact that some of them have been infected and need medical help.
Mexico records over 8,200 cases and 650 deaths
Mexico has recorded a total of 8,261 confirmed cases of infection and 686 deaths, said Deputy Health Minister Hugo Lopez-Gatell on Sunday.
The figures were up from 7,497 and 650 as of Saturday respectively.
Belarusians flock to churches for Easter
Thousands of Belarusians defied calls to stay at home during the epidemic and gathered in churches to celebrate Easter across the country on Sunday.
Belarus has imposed no lockdown measures, as President Alexander Lukashenko has described concerns about the pandemic as "mass psychosis."
The president defended his policy on Sunday, saying, "You know my position: we survive these viruses every year."
The country has registered 47 deaths and 4,779 cases.
Ukrainian staying home
This is while neighboring Ukraine has banned the public from attending church services. Only 10 people are allowed to attend a service at a time.
Ukraine has repeatedly urged people to stay at home.
Ukrainian health officials have recorded a total of 5,449 cases and 141 deaths.