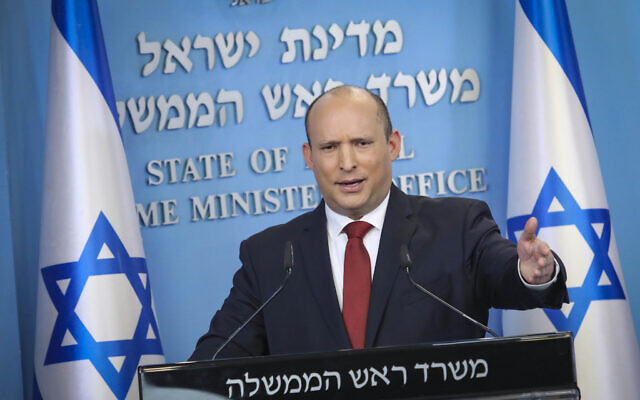 Zionist Israeli Prime Minister Naftali Bennett said Tuesday morning that the Zionist entity would not automatically oppose any deal forged by world powers with Iran during the ongoing nuclear talks in Vienna.
"We are not automatic naysayers. We're taking a practical approach," Bennett said during an interview with Army Radio.
"Unlike others, we're not looking to fight for the sake of fighting; rather, we're trying to bring a result."
But he suggested that the possibility of a deal suited to the Israeli regime's interests emerging from the Vienna talks was slim, according to The Times of Israel.
"At the end of the day, of course there could be a good deal — we know the parameters," he added. "But is that currently expected to happen in this dynamic? No, because you need a much stronger position [from world leaders]. Iran is holding very weak cards, but the world is acting as if it's negotiating from a position of strength."
On Monday, world leaders and Iran resumed talks aimed at reviving the 2015 nuclear deal. The latest round of talks in Vienna, the eighth, opened 10 days after negotiations were adjourned for the Iranian negotiator to return home for consultations.