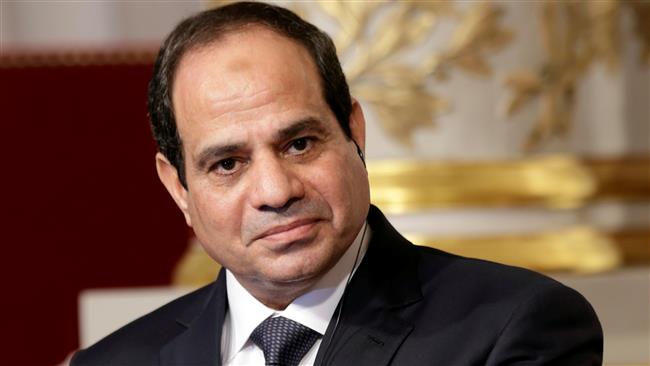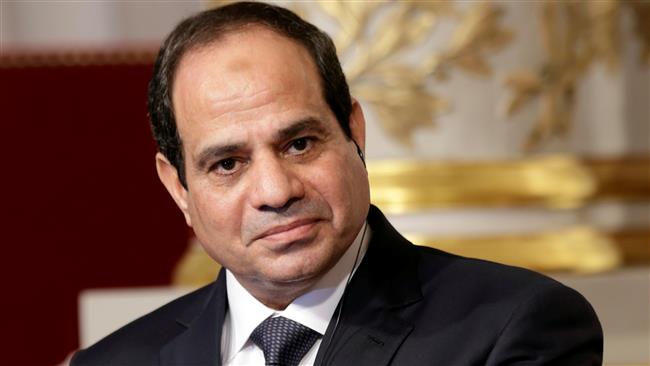 Egyptian President Abdel Fattah el-Sisi says his country, a close Riyadh ally, is not considering taking measures against Hezbollah despite Saudi calls for sanctions against the Lebanese resistance movement.
In an interview with the American CNBC network on Tuesday, Sisi called on Middle Eastern nations to maintain stability just as tensions escalate.
Asked whether the time had come for Cairo to mull its own anti-Hezbollah measures, he said, "The subject is not about taking on or not taking on, the subject is about the status of the fragile stability in the region in light of the unrest facing the region."
"The region cannot support more turmoil," he added.
The remarks came days after the Lebanese political scene was rattled by Lebanese Prime Minister Saad Hariri's announcement of resignation in a televised speech from Saudi Arabia.
Hariri, a long-time Riyadh ally, accused Iran and Hezbollah of meddling in Arab countries' affairs.
Saudi Arabia's Minister of State for Persian Gulf Affairs Thamer al-Sabhan said that Lebanese government would "be dealt with as a government declaring war on Saudi Arabia" because of what he described as aggression by Hezbollah.
He further noted the Lebanese "must choose between peace or aligning with Hezbollah."
Saudi Arabia accuses the Lebanese government of declaring war on the kingdom because of "aggression" by Hezbollah.
The Saudi diplomat has also called for "real sanctions" and alliances against the resistance movement, saying Hezbollah should be disarmed and kept out of government.
He had earlier unleashed a series of vitriolic attacks against Hezbollah, saying the group "should be punished… and confronted by force."
Hezbollah is represented in the Lebanese parliament and in the national unity government formed by Hariri last year.
The resistance group has played a critical role in the Syrian military's counter-terrorism operations over the past few years.
In the latest gain against terrorists, Hezbollah and the Syrian military successfully purged Daesh militants from Syria's Qalamoun region on Lebanon's border. The Qalamoun operation came following a similar joint campaign at Lebanon's highlands of Arsal.
Hezbollah's achievements have raised worries in Saudi Arabia, which has long supported Takfiri violence in the region.