Latin America
North America
Cowboy Trump 'obsessed' with Venezuela's Maduro
Venezuelan Foreign Minister Jorge Arreaza has slammed the US government for bringing new charges against the president of the South American country, saying they are meant to give the administration in Washington more electoral confidence in the run-up to the presidential election in November.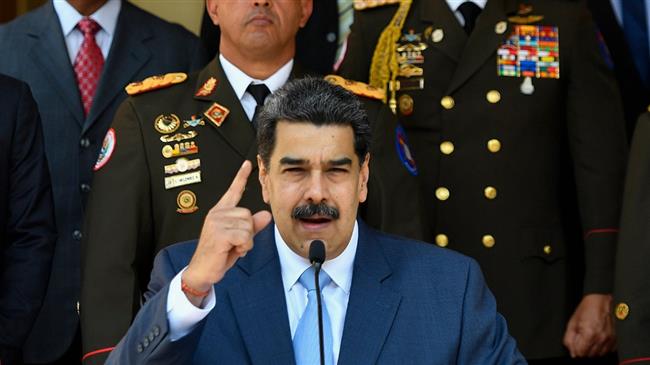 Arreaza said on Thursday that the new charges against Venezuelan President Nicolas Maduro, announced in a new indictment earlier in the day, showed that Washington was obsessed with Venezuela.
The US State Department has offered a reward of $15 million for information that could lead to the arrest or conviction of Maduro and several high-ranking Venezuelan officials.
Washington has brought charges of narco-terrorism against Maduro and his close allies in the government of the South American country, something that Arreaza described as showing the "desperation" of the "Washington elite."
Arreaza said that the US administration was accusing Venezuelan officials of drug trafficking to reap "electoral returns" in the state of Florida, where the Republican party of President Donald Trump is seeking to outdo the rivals.
The US State Department has indicted Maduro for 18 charges, alleging that he and his allies have supervised a years-long shipment of narcotics into the US.
The charges, a first of its kind against a foreign head of state, could lead to at least 10 years in prison for Maduro if he is captured by the United States.
Maduro, Venezuela's president since 2013, has been the target of a fierce overthrow campaign by Washington over the past years.
The president, who is extremely popular among Venezuela's masses, has repeatedly blamed Trump and his administration for a series of economic problems that have beset the country.