World News
Crimea lawmakers adopt motion to join Russia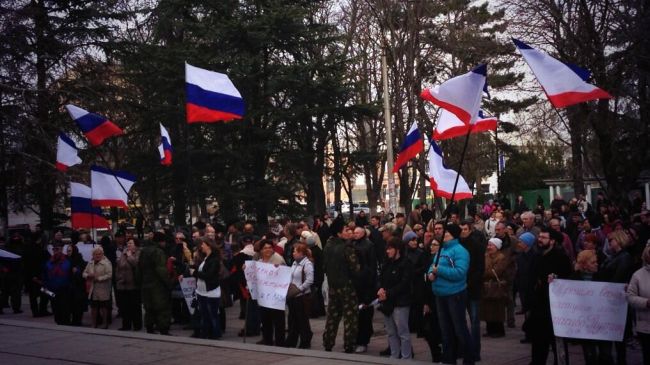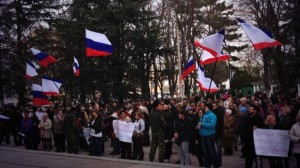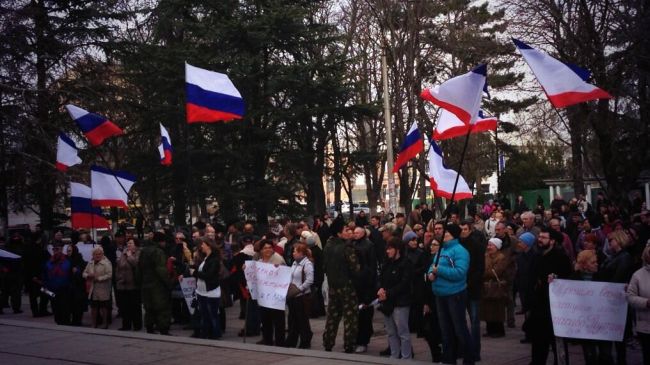 Lawmakers of Ukraine's autonomous Crimea region have requested Russia to let the region join the Russian Federation amid escalating tension over the territory.
The 100-member Crimean Supreme Council unanimously voted on Thursday in favor of the Autonomous Republic of Crimea to join Russia and become part of its neighboring country.
Crimean Parliament announced that if Russia responded to the request positively, then Crimean citizens could give their view in a referendum on March 16.
"The referendum will take place March 16," said the autonomous region's First Deputy Premier Rustam Temirgaliev, according to ITAR-TASS news agency.
According to Temirgaliev, Crimean citizens should answer two questions on the ballots.
"The first one: Are you in favor of Crimea becoming a constituent territory of the Russian Federation.? The second one: Are you in favor of restoring Crimea's 1992 constitution?" he said.
Under current Ukrainian law, the Crimean parliament enjoys a degree of autonomy. It voted 78-0 with eight abstentions in favor of holding the referendum and joining Russia.
This is while, the Russian government refrained from commenting on the matter and simply said President Vladimir Putin has been informed of the Crimea parliament's request.
In Moscow, meanwhile, a prominent member of Russia's parliament, Sergei Mironov, said he has tabled a bill to simplify the procedure for Crimea to join Russia and it could be put to vote as soon as next week.
In a related development, an opinion poll carried out in Russia over the weekend, shows that most Russians express commitment towards the people of Crimea, and believe the Kremlin should make greater efforts to defend the interests of ethnic Russians in that region.
Ukraine has been gripped by unrest since November 2013, when ousted president, Viktor Yanukovych, refrained from signing an Association Agreement with the European Union in favor of closer ties with Russia.