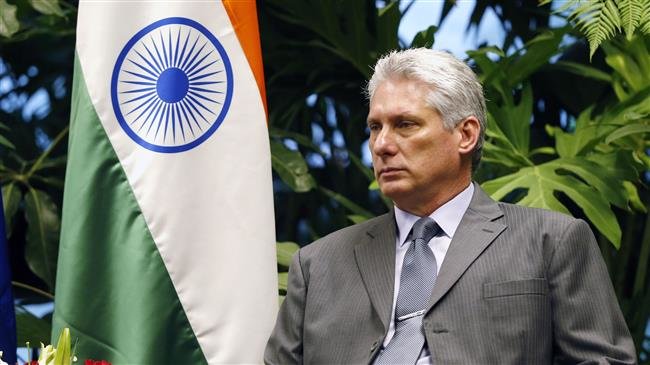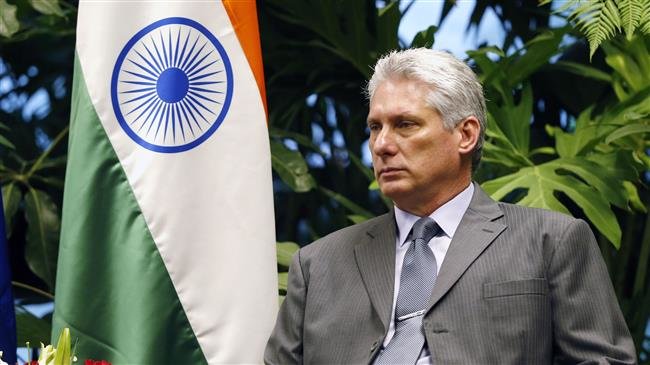 The Cuban leader says Havana-Washington ties have been "in decline" under American President Donald Trump, adding Cuba will not enter into negotiations with the US as long as the Trump administration sticks to its "abnormal" attitude towards the island nation.
In an interview on Sunday with the Venezuela-based Telesur television network, Miguel Diaz-Canel echoed the stance of his predecessor, Raul Castro, on dialog with the US and said, "We do not accept impositions and we are not willing to make concessions" in such negotiations.
"Relations today are in decline. We still maintain channels of dialogue and our position is that we do not reject the possibility of dialogue at any time, but it must be between equals," Diaz-Canel said in the interview, his first since taking office in April 2018.
Diaz-Canel attacked Washington's "inhumane" economic blockade of Cuba, which he described as "the main obstacle to the development of the country," calling on the Trump administration to drop its "abnormal" attitude towards Cuba.
"We want to live in the normal conditions of a country, we are not a threat to anyone, all we want is social justice and to build a better world," said the president.
The US and Cuba had severed relations in 1961 during the Cold War.
Cuba has been under a US economic blockade for over 60 years. The embargo cost the tiny island $4.2 billion between April 2017 and March 2018, bringing Cuba's total losses in six decades to $134.5 billion.
In July 2015, the US under ex-president Barack Obama restored diplomatic relations with Cuba. Trump, however, began to partially roll back the historic rapprochement as soon as he took office in early 2017.
Havana-Washington ties hit a new low after the US accused Cuba of conducting a series of mysterious "health attacks" against its diplomats.
The incidents, which the US claims were "sonic attacks," led to the withdrawal of most US personnel from the embassy in Havana.
Cuba condemns a US decision to permanently remove 60 percent of its Havana Embassy staff.
The apparent victims had complained of symptoms including hearing loss, dizziness, visual impairment, headaches and fatigue.
Diaz-Canel rejected the accusations saying, "We have not attacked anyone."
"Cuba does not attack, Cuba defends, Cuba shares," emphasized Diaz-Canel.
Diaz-Canel hailed Cuba's long-standing alliance with Venezuela and also welcomed the presidential victory of leftist Andres Manuel Lopez Obrador in Mexico, which he said was "encouraging" for Latin America.