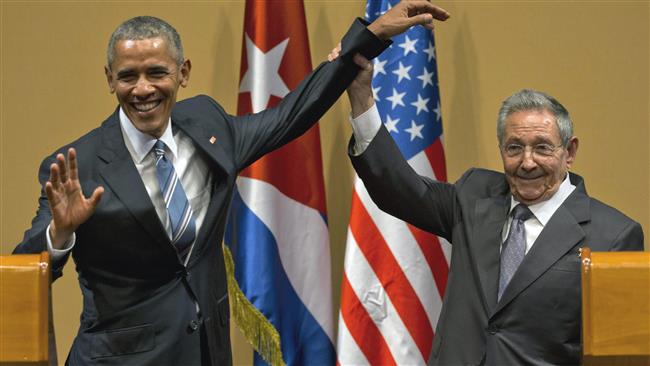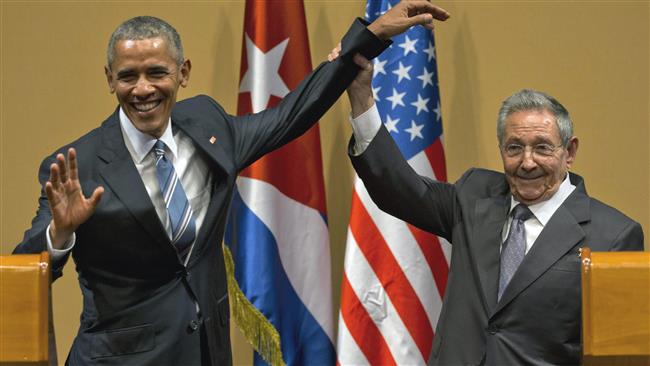 Cuba has condemned the US blockade of the Latin American country's economy despite a thaw in relations, stressing that Washington's recent easing of the embargo has not helped the Caribbean island's financial situation so far.
Cuba's Foreign Minister Bruno Rodriguez Parrilla made the criticism at a news conference in Havana on Friday, marking the launch of an annual campaign for a United Nations resolution condemning the US bans in effect for over half a century.
"The economic, commercial and financial blockade imposed by the United States of America on Cuba persists. The blockade has hurt the Cuban people," Rodriguez Parrilla said.
He further noted that the US blockade cost the Cuban economy USD 4.6 billion from April 2015 through March 2016 and USD 125.9 billion since the embargo's inception.
"The embargo is the main cause of our economy's problems, the main obstacle to our development," the top Cuban diplomat said.
Cuba and the US re-established diplomatic ties in a surprise move in December 2014. Since then, the two countries have opened embassies, eased travel restrictions, restored commercial flights and negotiated several agreements.
Despite easing certain restrictions on Cuba, US President Barack Obama has failed to persuade the Congress to fully lift the embargo.
"There's been no fundamental change in the application of the blockade, and because of that, I can say, there hasn't been a greater economic impact of the executive actions until now and there won't be until we see bigger steps," Rodriguez Parrilla said.
He further acknowledged that the Cuban economy was struggling with a number of woes, saying, "No one's ignoring or aims to hide our problems, our limitations, our mistakes."
Since 1992, the United Nations General Assembly has passed a non-binding resolution every year against the US embargo on Cuba.
This year's vote, which is set for October 26, will be the 25th time Havana has marshaled international support against the US bans.