Iran
Customs Officers Seize Tons of Heroin Precursors in Northeastern Iran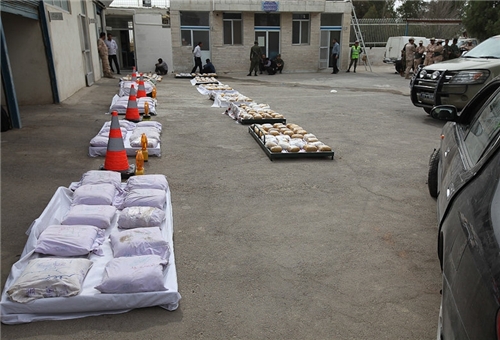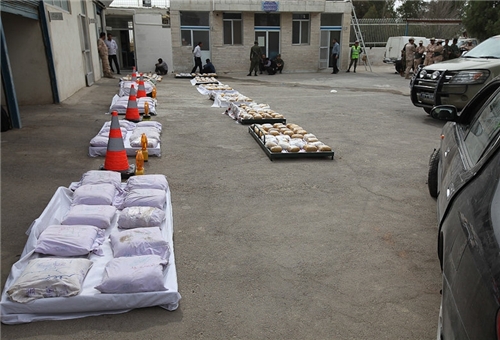 Iran's customs officers discovered 18 tons of heroin precursors in Khorassan Razavi province in Northeastern Iran.
"A sum of 18 tons of precursors used for making heroin has been discovered and seized by Doqaroun Customs Officers (in Khorassan Razavi province)," Provincial Customs Official Masoud Atefi announced on Wednesday.
Last week, Iranian interior minister Abdolreza Rahmani Fazli said the amount of discovery of illicit drugs by Iran's drug combat squads has increased by 20 percent in the past six months.
"The amount of narcotics discovered in Iran has increased by 20 percent since the current government came to power in July," Rahmani Fazli said in a television program.
The Iranian interior minister stressed that nearly 95 percent of drug traffickers' convoys are discovered now and the Ground Force of the Islamic Revolution Guards Corps (IRGC) has taken the responsibility for maintaining security along 220 kilometers of Saravan borders in the Southeastern Sistan and Balouchestan province.
Each year, the Iranian government spends hundreds of millions of dollars erecting barriers along the borders with Pakistan and Afghanistan and pumping resources into checkpoints. Officials said the battle against drug addiction and trafficking costs Iran US$1 billion a year.
Iran lies on a transit corridor between opium producing Afghanistan and drug dealers in Europe.
The Islamic Republic has emerged as the leading country fighting drug trafficking after making 81 percent of the world's total opium seizures.
Every year, Iran burns more than 60 tons of seized narcotics as a symbol of its determination to fight drugs.