Syria
Cutting aid to terrorists 1st step to restore peace: Iran official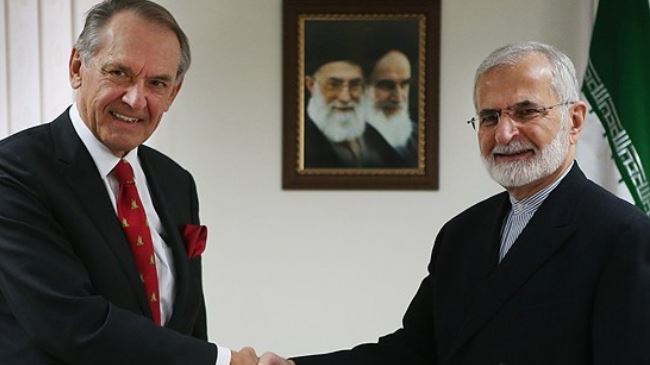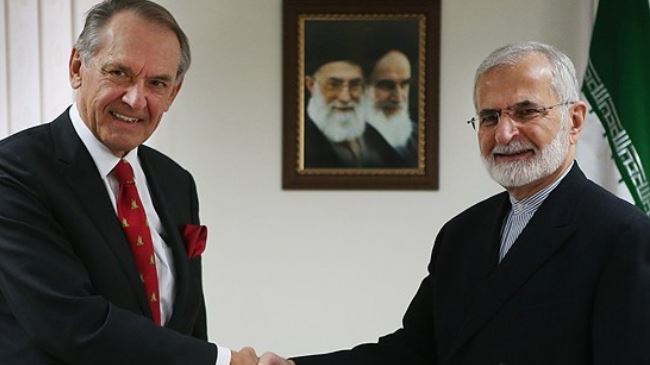 A senior Iranian official says cutting financial and military support for the ISIL Takfiri militants and other terrorist groups is the first step to restore stability to the Middle East.
The head of Iran's Strategic Council on Foreign Relations, Kamal Kharrazi, made the remarks in a meeting with UN Deputy Secretary General Jan Eliasson in Tehran on Thursday.
"The Islamic Republic of Iran rushed to the aid of the Iraqi people from the onset of the ISIL attacks," the Iranian official said, adding that the Iranian support helped Iraqis curb the militants' advances and achieve major victories.
"The problem started when, instead of seeking a political solution to the problem in this country, some regional and other countries, with an incorrect and over-ambitious strategic calculation, started dispatching weapons to the militants to topple the Syrian government," he added.
"This… has helped the growth of different terrorist groups and caused massive destruction in cities and human casualties," he further said.
"The wrong tactic helped a group like the ISIL form a terrorist army and seize important pieces of land in Iraq and Syria and even threaten other countries," Kharrazi said.
Stopping military and financial support for the ISIL Takfiri group and other terrorist groups is the first step to settle the problems in Syria and to restore security to the region, the senior Iranian official said.
Eliasson, for his part, stressed Iran's role in contributing to the security of Iraq and urged the continuation of efforts to that effect.
He also pointed to the spread of acts of terrorism in Syria and Lebanon, saying that the only solution to the problem in this region will come through political talks.
The ISIL terrorists control large parts of Syria's east and north. the ISIL also sent its Takfiri militants into Iraq in June, seizing large swathes of land straddling the border between Syria and Iraq.
The Takfiri terrorist group has committed heinous crimes, including the mass execution of people and beheading of their hostages.