Europe
Cypriot president's family involved in financial scandal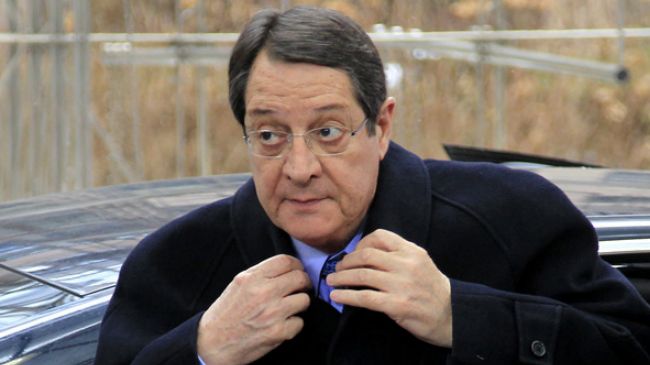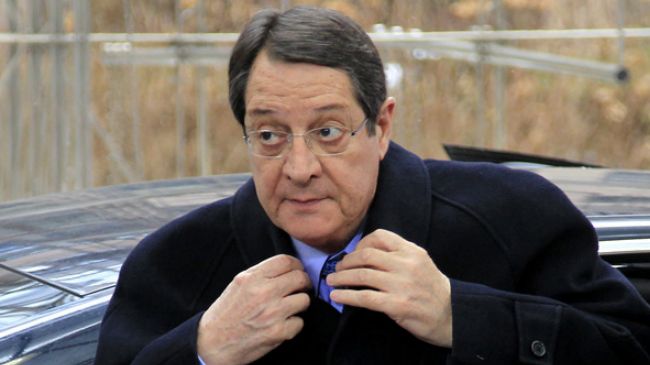 A company belonging to the relatives of Cypriot President Nicos Anastasiades has reportedly moved millions of euros out of the country a few days before a controversial levy proposal by the Eurogroup was declared.
According to a recent report by the Cypriot newspaper Haravgi, the company A.Loutsios & Sons Ltd. co-owned by the president's son-in-law, withdrew 21 million euros worth of promissory notes from Laiki Bank on March 12 and 13.
The withdrawal was completed three days before eurozone finance ministers agreed to grant a 10-billion-euro bailout (USD 13-billion) to Cyprus during a Eurogroup meeting in an attempt to save the country from bankruptcy.
In order to secure the loan, Bank of Cyprus is set to confiscate up to 60 percent of the deposits of over 100,000 euros (USD 128,000).
The measure is part of the conditions that have to be met in order to secure the assistance package from the "troika" of the European Central Bank, the International Monetary Fund (IMF) and the European Union.
The report added that the money was transferred by A.Loutsios & Sons Ltd. to London. However, the company has denied reports that it had been tipped off on the looming tax.
Under the deal agreed in Brussels on March 25, Cyprus can only qualify for the loan by raising 5.8 billion euros (USD 7.4 billion) of its own.
Bank of Cyprus is set to absorb healthy assets and insured deposits from the island's second largest lender Laiki under the deal, while the rest of it will be wound up, leaving thousands laid off.
Cyprus officials say that Laiki will ultimately be merged into the Bank of Cyprus.