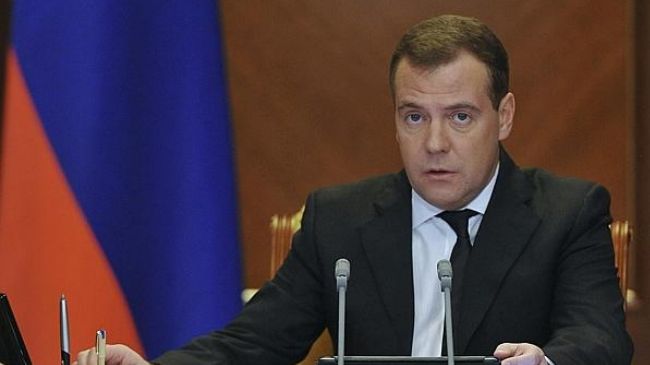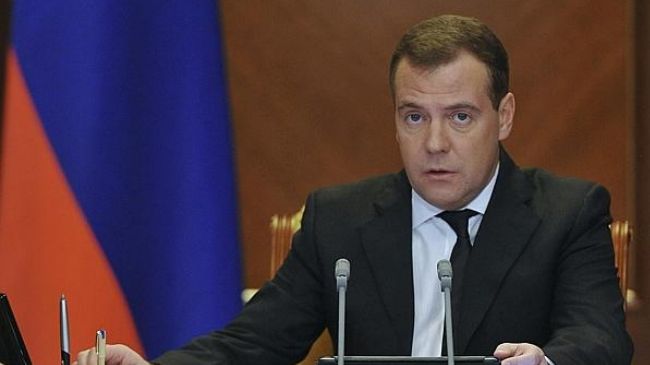 Russia has strongly condemned a new bailout deal brokered between Cyprus and its international lenders, saying the agreement is tantamount to theft.
"The stealing of what has already been stolen continues," Russian Prime Minister Dmitry Medvedev said on Monday, referring to the bailout deal between Nicosia and the troika of lenders namely the European Central Bank (ECB), the International Monetary Fund (IMF) and the European Union (EU).
Medvedev said the agreement will save Cyprus from bankruptcy at the cost of forcing heavy losses for uninsured depositors on many bank deposits.
The deal will include a tax of up to 40 percent on deposits of over 100,000 euros in Cyprus' two biggest banks.
Russian citizens hold as much as 20 billion euros (USD 26 billion) in Cypriot banks.
Moscow announced plans to study the consequences of the bailout deal including restructuring a 2.5-billion-euro Russian loan previously issued to Nicosia.
The bailout deal also drew heavy criticism from Speaker of the Cypriot Parliament Yiannakis Omirou who said "…this decision is painful for Cypriot people – this decision is a defeat."
People in Cyprus have taken to the streets to protest the bailout deal. The protesters gathered outside the parliament in the capital Nicosia.
Cypriot protesters denounced their government, the EU and the IMF for their austerity policies.
The bailout agreement was reached early on Monday in Brussels. The deal paves the way for the country to receive a 10-billion-euro (USD 13 billion) bailout.