North America
World News
Daesh, al-Qaeda 'openly' active on Facebook: Study
A Washington-based whistleblower advocacy group has filed a complaint against Facebook, saying its artificial intelligence systems are auto-generating content for terror-linked groups.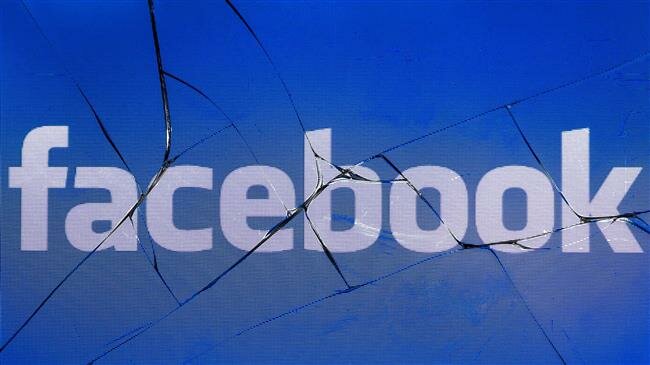 "Facebook's efforts to stamp out terror content have been weak and ineffectual," read an executive summary of the 48-page complaint made public on Thursday by the National Whistleblowers Center.
The report followed the center's five-month study of the pages of 3,000 members who were connected to groups banned by the US government as "terrorist."
The researchers of the center further found that Daesh and al-Qaeda terrorist groups were "openly" active on the social network.
This, as Facebook's image-sharing site Instagram recently blocked the pages of commanders of Iran's Islamic Revolution Guards Corps (IRGC), which has been assisting Iraq and Syria's governments in their fight against foreign-backed terrorist groups.
The National Whistleblowers Center said what was more worrisome was the fact that Facebook's own software was automatically generating "celebration" and "memories" videos for pages of terrorist groups that had received sufficient views or "likes."
What was more worryingly, they observed, was the fact that Facebook's own software was automatically generating "celebration" and "memories" videos for pages of terrorist groups that had received sufficient views or "likes."
"Of even greater concern, Facebook itself has been creating and promoting terror content with its auto-generate technology," the complaint added.
Survey results shared in the document further indicated that Facebook was not delivering on its claims about eliminating what it deems "extremist" posts or accounts, a move largely influenced by US government policies.
The center said it had filed the complaint with the US Securities and Exchange Commission on behalf of a source that preferred to remain anonymous.
Facebook claimed it had been removing terror-linked content "at a far higher success rate than even two years go" after investing heavily in technology.
Facebook announced bans in March at the social network and its affiliate, Instagram, on white nationalism following the brutal massacre of Muslim worshipers at two mosques in Christchurch, New Zealand which was streamed live on Facebook.
No one reported NZ massacre video: FacebookFacebook says nobody reported terrorist attacks on two Christchurch, New Zealand mosques during 17-minute livestream.
US-based media reported that copies of the video showing the carnage of over 50 Muslims was still being circulated on Facebook and Instagram nearly seven weeks after the attack.
According to a CNN report, nine videos on Facebook and Instagram showing parts of the terrorist's original live-stream were identified by Eric Feinberg of the Global Intellectual Property Enforcement Center, who tracks terror-related content online.
All nine videos were posted the week the carnage was carried out and have remained on the platforms since.
This is while Facebook and other social media platforms have come under fire for not doing enough to curtail messages of hate and violence. They have also been widely criticized for failing to provide equal time for all viewpoints.
Last week, Facebook banned African-American Muslim activist Louis Farrakhan, claiming that the move was an attempt to crack down on "hate content" on its platform.
Facebook bans Louis Farrakhan, Alex Jones from platformUS social media company Facebook has banned Louis Farrakhan , an African American activist and leader of the Nation of Islam.
Farrakhan has been an outspoken critic of US government's longstanding policies of discrimination against African-Americans, as well as the overreaching influence of pro-Israeli lobby groups on US government agencies and officials.