Iraq
Daesh chemical attack in northern Iraq injures 40 people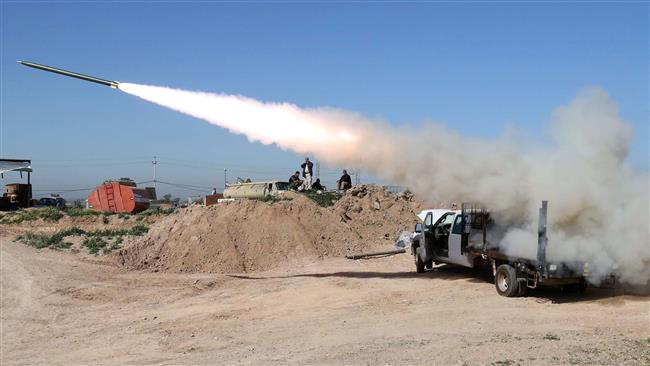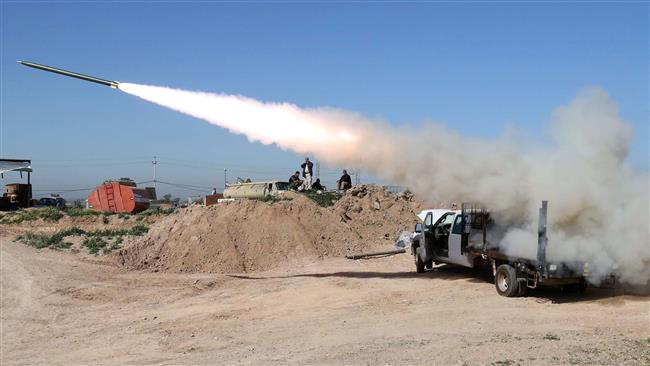 At least 40 people sustained injuries when the Daesh Takfiri terrorist group used "poisonous substances" during the shelling of a village in Iraq's northern province of Kirkuk, officials say.
According to Wasta Rasul, a commander of the Kurdish Peshmerga forces in the region, a total of 24 chemical-laden mortar shells and Katyusha rockets was launched against the mainly Shia Turkmen village of Taza, some 20 kilometers (12 miles) south of the oil city of Kirkuk late on Tuesday.
Daesh terrorists carried out the raid from the nearby militant-held Bashir area, he went on to say.
According to Taza health officials, none of the villagers were killed in the attack, but the wounded, suffering from partial chocking and skin irritation, were taken to hospitals in Kirkuk.
"There were poisonous substances in these shells. We don't know what," Kirkuk Governor Najmuddin Kareem told reporters.
Moreover, a senior official of Iraq's Badr Organization, Mohammad Mahdi al-Bayati, told Arabic-language al-Sumeria news website that Daesh used toxic chlorine gas in the attack. He also called on the Iraqi central government and the Popular Mobilization Forces to cleanse areas around the village from Daesh terrorists.
Earlier on Tuesday, Daesh also launched a barrage of 42 Katyusha rockets against the village from Bashir area and inflicted damage to some houses.
Daesh has reportedly been trying to produce chemical weapons and is believed to have formed a special unit for chemical weapons research. Iraqi scientists from the Saddam-era weapons program as well as foreign experts are thought to be working for the terror group.
Gruesome violence has plagued the northern and western parts of Iraq ever since Daesh terrorists launched an offensive in June 2014, and took control of portions of the Iraqi territory.
The militants have been committing heinous crimes against all ethnic and religious communities in Iraq, including Shias, Sunnis, Kurds, and Christians. Iraqi army soldiers and fighters from allied Popular Mobilization Units are seeking to win back militant-held regions in joint operations.