Lebanon
Middle East
Daesh fires several rockets into Lebanon, army shells terrorists' positions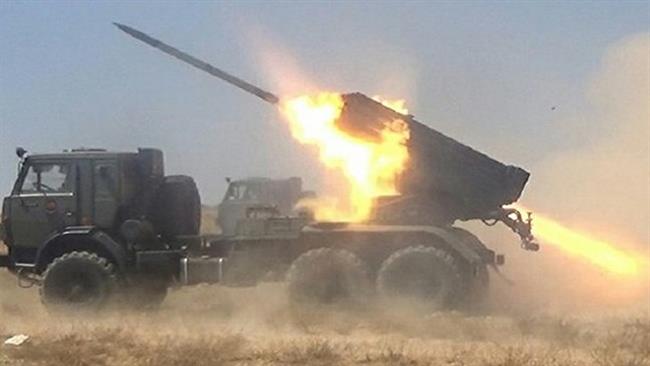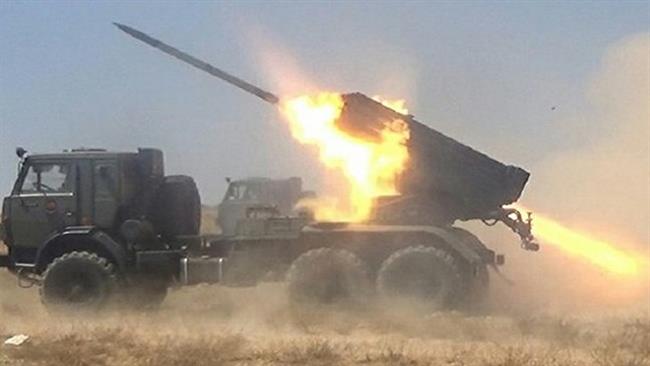 The Daesh Takfiri terrorist group has reportedly fired seven Grad rockets into the Lebanese territories from a militant-held enclave on the Syria-Lebanon border.
A Lebanese security source, speaking on condition of anonymity, further said that the attack had been carried out on Monday, without causing any casualties.
The source also said that the rockets fell in the vicinity of al-Qaa town, in Baalbek-Hermel province, and prompted the Lebanese army to respond by shelling Daesh positions in the nearby hills.
The development came as the Lebanese army has intensified its shelling of Daesh posts in recent days amid reports that it is set to launch an operation aimed at purging the Takfiris out of the border region with Syria.
The Lebanese Hezbollah resistance movement formally announced an end to its security operation around border town of Arsal against members of the foreign-sponsored and Takfiri Jabhat Fateh al-Sham – previously known as the Nusra Front – militant group.
Hezbollah launched a major push on July 21 to clear both sides of Lebanon's border with Syria of "armed terrorists." Hezbollah fighters have fended off several Daesh attacks inside Lebanon. They have also been providing assistance to Syrian army forces to counter the ongoing foreign-sponsored militancy.
On Friday, Hezbollah Secretary General Sayyed Hassan Nasrallah said that the next phase of the battle with terrorists would be aimed at eliminating the Daesh Takfiri terrorists in the border areas between Lebanon and Syria. He also asserted that Hezbollah fighters were backed by the Syrian army in their battle with Takfiris.
Israel, which continues to occupy Lebanon's Shebaa Farms and Syria's Golan Heights, is widely reported to be offering medical help to Takfiri terrorists injured in Syria. In December 2015, British newspaper, the Daily Mail, said Israel had saved the lives of more than 2,000 Takfiri militants since 2013.