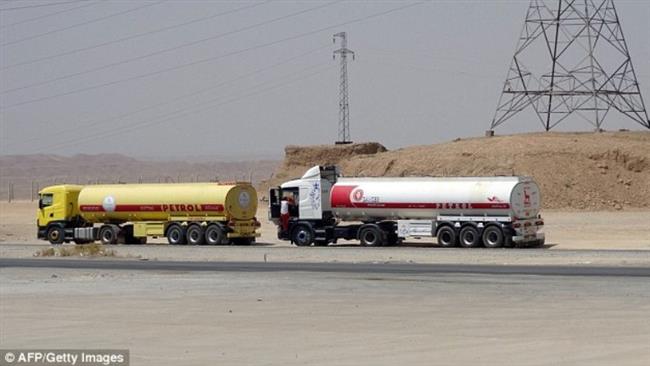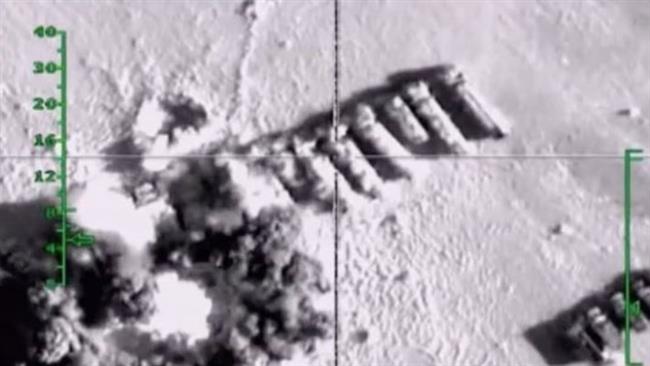 The Daesh Takfiri terrorists have made over $800 million dollars in black market oil sales in Turkey over the last eight months, says Iraqi MP.
"This is Iraqi oil and Syrian oil, carried by trucks from Iraq, from Syria through the borders to Turkey and sold …[at] less than 50 percent of the international oil price," said Mowaffak al-Rubaie in an interview with RT published on Sunday.
He noted that the oil is either "consumed inside" Turkey after being refined in Turkish facilities or is piped to the Mediterranean where it is sold on the international market.
"Money and dollars generated by selling Iraqi and Syrian oil on the Turkish black market  is like the oxygen supply to Daesh and its operation," he added. "Once you cut the oxygen then Daesh will suffocate."
He went on to stress that there is "no shadow of a doubt" that the government in Ankara is aware of the these smuggling operations.
"The merchants and the businessmen [are buying oil] in the black market in Turkey under the noses – under the auspices if you like – of the Turkish intelligence agency and the Turkish security apparatus," he said.
The parliamentarian referred to information gathered by Iraqi intelligence services, which indicates that some Turkish security officers sympathize with the Takfiris.
"They are allowing them to go from Istanbul to the borders and infiltrate … Syria and Iraq," he said.
He also said that Turkey provides medical aid to injured terrorists in border facilities and even in "Istanbul itself."
This is not the first time Ankara is being implicated in support for Daesh, whose militants have been committing crimes against the lives and heritage of people in Iraq and Syria.
Apart from Turkey, Saudi Arabia, and Qatar have also contributed to violence, which has gripped the neighboring Arab states for the past two years.