Iraq
Middle East
Daesh ringleader urges terror attacks in purported audio recording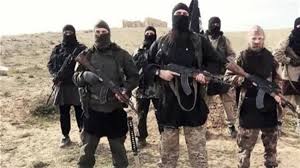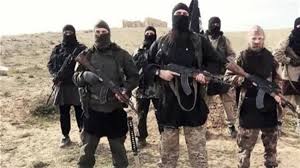 Daesh ringleader Ibrahim al-Samarrai, aka Abu Bakr al-Baghdadi, has called on followers of the Takfiri outfit to keep up their terror attacks after the militant group suffered a crushing defeat in Iraq and Syria and lost all the territories it had seized there.
In a purported audio recording in Arabic released by the terror group's propaganda outlet on Wednesday, Baghdadi hailed recent terror attacks in Canada and Europe and called on its followers to use bombs, knives or cars to wage assaults.
He also urged terrorists to continue targeting those fighting against Daesh in Iraq, warning that Idlib Province, the group's last major stronghold in neighboring Syria, was about to fall due to an upcoming major military operation.
He further called on Daesh elements to remain loyal to the leaders of the terror outfit.
However, there are doubts concerning the authenticity of the audio recording.
Daesh started its campaign of terror in Iraq and Syria in 2014, occupying territory in the two Arab countries and establishing a self-proclaimed "caliphate." The Iraqi and Syrian armies — both receiving advisory military help from Iran — galvanized to retake Daesh-held territory.
The Takfiri group was gradually stripped of all the land it had occupied in both Iraq and Syria. Both neighbors announced Daesh's territorial collapse in December 2017.
Daesh remnants, however, are now believed to be hiding in the Iraqi-Syrian border region.
A recent report by the United Nations estimates that between 20,000 and 30,000 Daesh members are still holed up in Iraq and Syria.
The Daesh ringleader, whose whereabouts are not known, has frequently been reported killed or injured.
Earlier this month, an Iraqi intelligence source said that Baghdadi had been "clinically dead" following an Iraqi strike on a Daesh meeting in Syria in June, and that some Daesh leaders had nominated Abu Othman al-Tunisi as his successor.
Baghdadi's purported audio message — the first to be released since last September – seems to be an attempt to boost the morale of the terrorists as Syrian government forces, backed by Iran and Russia, are preparing for the liberation of Idlib, which is widely viewed as Syria's final battle against terror.