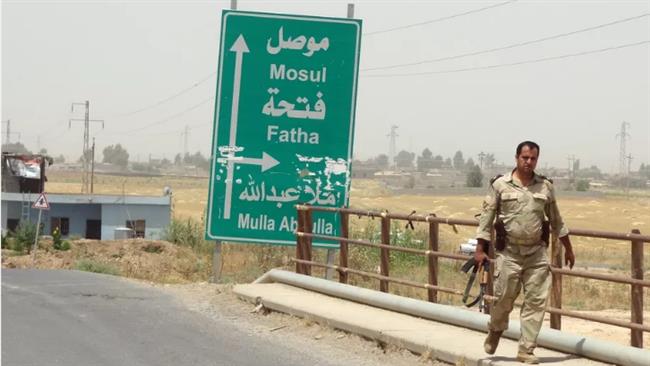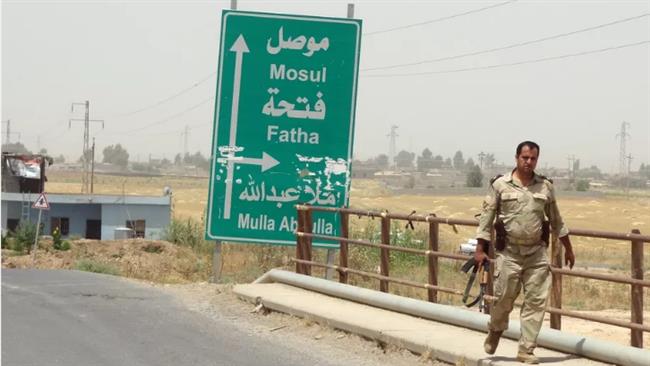 A UN official says Daesh terrorists are stockpiling ammonia and sulphur in civilian areas, possibly for use as chemical weapons, in Mosul amid an Iraqi army operation to retake the city.  
UN human rights spokeswoman Ravina Shamdasani said on Friday that Daesh had executed scores more people around Mosul this week. They included 20 civilians shot dead for leaking information and one man for using a mobile phone.
Iraqi troops found a mass grave with over 100 bodies in the nearby town of Hammam al-Alil earlier this week.
Shamdasani said the mass grave is one of several Daesh killing grounds, citing information gleaned from sources on the ground including a man who played dead during a mass execution.
According to Shamdasani, teenagers or young boys with explosive belts are being deployed in the alleys of Old Mosul, while abducted women are being "distributed" to accompany Daesh convoys.
The battle to retake Mosul, the Takfiri group's last major bastion in Iraq, is now in its fourth week.
Shamdasani said Daesh had announced that it had beheaded six of its own militants for deserting the battlefield near Mosul.
On Friday, troops of Iraq's elite Counter-Terrorism Service resumed their offensive on the streets of Mosul after several days of relative quiet.
One commander said his forces have begun the attack on Arbajiyah and clashes were ongoing after the first row of buildings in the area was seized. Troops were also to begin another attack to retake the Karkukli neighborhood.
Iraqi forces launched the huge offensive to retake Mosul on October 17, with federal and regional forces closing in on the city from three sides.
Pro-government paramilitaries later began an advance on the town of Tal Afar, which commands the city's western approaches, with the goal of cutting the Takfiri terrorists off from territory they control in neighboring Syria.