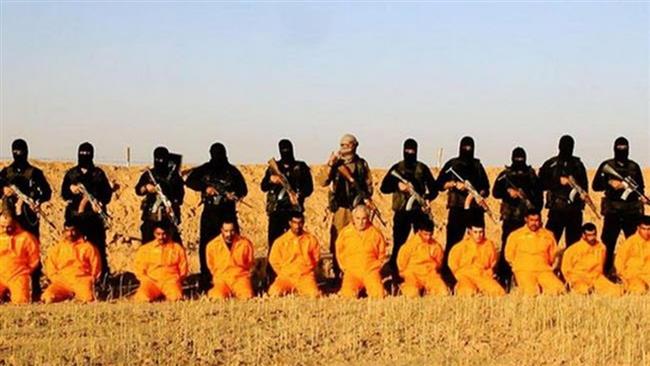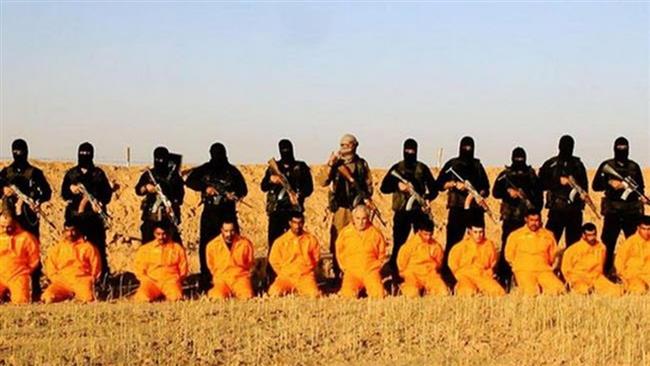 The Daesh Takfiri terrorist group has reportedly executed 80 people in Iraq's embattled northern province of Nineveh.
A local source, speaking on condition of anonymity, said Daesh members carried out the execution by firing squad at the Ghazlani military base near the militant-held city of Mosul, on Saturday afternoon, Arabic-language al-Sumaria satellite television network reported.
The victims had been accused of espionage and collaboration with the central government in Baghdad through the Iraqi police and army.
Some others had voiced opposition to the radical ideology of the Takfiris.
Wreaking havoc in Iraq since June 2014, the terror group has recently been losing ground to the country's army forces.
The northern and western parts of Iraq have been plagued by gruesome violence ever since Daesh mounted an offensive, which followed committing vicious crimes against all ethnic and religious communities in Iraq, including Shias, Sunnis, Kurds, Christians.
The Iraqi army together with fighters from the Popular Mobilization units has been engaged in operations to liberate the militant-held regions.