Africa
World News
Daesh terrorist outfit capitalizing on chaos in Libya, say analysts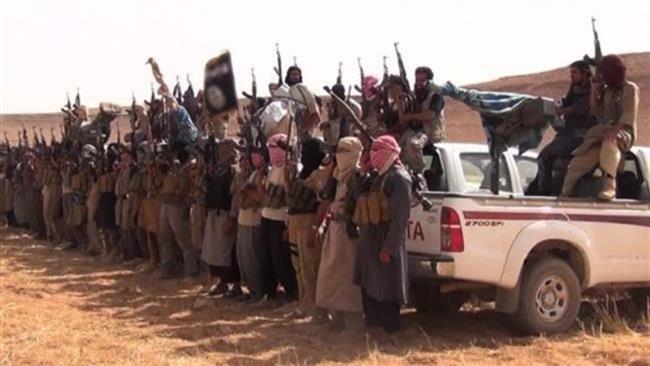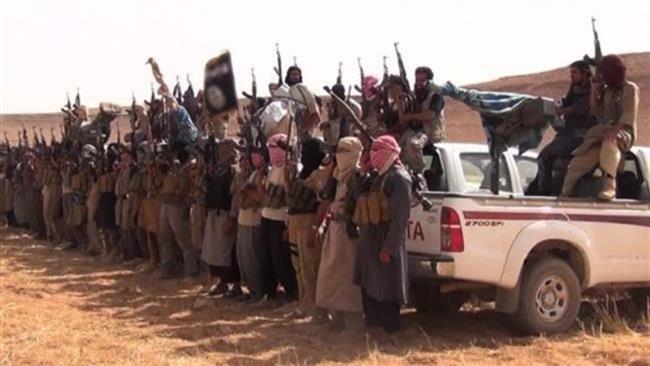 The Daesh Takfiri terrorist outfit is increasingly capitalizing on the chaos in Libya after the terror group lost territory across Iraq and Syria, analysts and experts say. 
Prominent terrorism analyst Robert Young Pelton said on Monday that Daesh is believed to be regrouping and recruiting in the rural regions south of the main east-to-west coastal highway and in the far-west town of Sabratha. The region is poised just 60 miles from the Tunisian border.
"The majority of their fighting force comes from Tunisia, so Sabratha is also a growing center," US-based Fox News quoted Pelton as saying. He added, "ISIS (Daesh) in Libya can regenerate quickly."
The terrorist group, Pelton indicated, is well positioned to survive territorial losses as its propaganda promotion ensures ongoing recruitment.
Daesh is "a transnational franchise that comes with funding, trainers and PR packages," Pelton said, noting, "They seek out groups who will re-brand themselves and project the image of an international organization by standardizing logos, messaging and even design criteria for tweets and videos."
The resurgence of Daesh across the troubled region began after the terror group was run out of its Libyan bastion of Sirte late last year.
According to the International Committee of the Red Cross, the coastal city remains little more than rubble months after Daesh was run out of Sirte.
Commenting on the birth of the terror outfit in the North African country, Col. Ahmed Almesmari, spokesperson for General Khalifah Haftar's self-proclaimed Libyan National Army (LNA), said that Daesh first appeared in Libya at the end of 2013. He said the terrorist group was borne out of "Muslim Brotherhood-affiliated militias" and al- Qaeda dissidents in Libya's eastern port city of Derna near the Egyptian border.
According to Almesmari, Daesh has seemingly moved its operatives from the eastern Egyptian border and now appears to be clustering closer to the western Tunisian side.
The terror faction has recently established camps around 25 miles east of the town of Bani Waleed as well as south of Sirte.
Meanwhile, Mohamed Ghasri, spokesperson and senior commander of the Mistrata-based al-Bunyam al-Marsous militia, also stated that they, too, have observed movements by the extremist group south of Sirte, where they are "trying to regroup and break through our forces' lines in the south."
The militia is known for waging bloody battles with Daesh terrorists in Sirte.
Furthermore, Joseph Fallon, UK Defense Forum research associate, said that Daesh "has retreated south of Sirte to regroup" and that its global threat cannot be underestimated.
He expressed fear that Daesh could harm the Western interests by sabotaging Libya's oil facilities.
"Here, it can jeopardize Western interests through guerrilla warfare sabotaging Libya's oil facilities and ports and through calculated use of terror to unleash a mass migration of people to destabilize neighboring countries and Europe," Fallon said.
A prominent portion of Libya's oil fields and reserves along with major refineries are located south of Sirte and Daesh's presence there seems ever more troubling.
The terrorist group has already used oil fields as a means to fund its barbaric reign in Iraq and Syria.
The analysts maintain that more extremists are now expected to flow into Libya as the terrorist group is facing pressure in Iraq and Syria.
Exactly how big Daesh ranks in Libya are at present, remains largely contested.
In March, Marine Corps. Gen. Thomas Waldhauser, head of the US military's Africa Command, told Pentagon reporters that their fighter numbers had fallen below 200 from an estimated five to six thousand a year earlier.
But a spokesperson for the Africa Command said this week that their strength has been assessed to be around 500.
In sharp contrast, LNA's Almesmari said Daesh numbers are far larger – around "five to seven thousand people of different nationalities."
Daesh took control of Sirte, on the Mediterranean coast, in early 2015 and took advantage of the political chaos in Libya to increase its presence in the country.
Libyan forces launched a military operation in May last year to retake the city. They managed to enter the city in June and since then, they have liberated a number of districts.
The oil-rich North African state has been wracked by violence since NATO military intervention followed the 2011 uprising that led to the toppling and killing of longtime dictator, Muammar Gaddafi.