Syria
Daesh under Attack of Syrian Army in Homs, Aleppo and Latakia Offensive Ongoing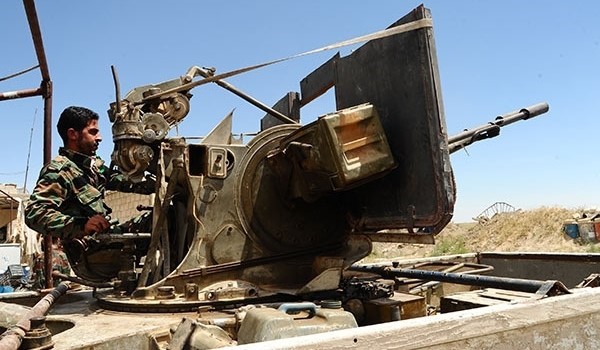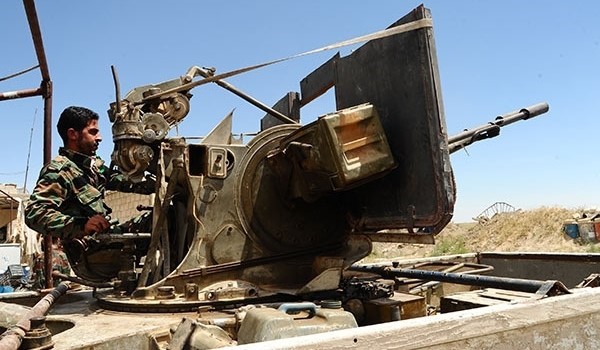 Heavy clashes erupted between the Syrian Army and Daesh (Islamic State, ISIS, ISIL, IS) terrorists in the grain silos area east of the ancient city of Palmyra (Tadmur) as the government forces attempt to advance towards the oily Arak town under the cover of the Russian Air Force.
News were reported of the presence of a 1,000 strong force from the Iraqi paramilitary force Imam Ali Brigade and the Military Security Shield.
Their job will be confined to defending the historic city while the Syrian Army attempts to advance on Arak, Al Masdar reports.
Meanwhile, ISIS repelled a Syrian Army attack on the village of Huwaysis in the Shaer region north of Palmyra.
In Homs's northern countryside, the Syrian Army foiled a Nusra front or its new brand Jabhat Fath al Sham (Levant Conquest Front) infiltration attempt against some advanced SAA security checkpoints in the vicinity of Jaboureen town.
The active SAA forces in the region are mainly the 11th Mechanized Division's 60th and 47th brigades.
Whilst all this was ongoing, the RuAF and the Syrian Air Force launched joint air strikes against the militants' positions in the terrorist strongholds of Talbiseh and Rastan.
Little change is expected in the countryside's of Syria's biggest province as the Syrian Army seems mostly focused on Aleppo and Latakia where massive, fateful battles are ongoing that would change the landscape of the Syrian conflict for the rest of the civil war.