Iraq
Daesh VIDEO: Fierce Clashes among ISIS Forces, Iraqi Army Troops near Mosul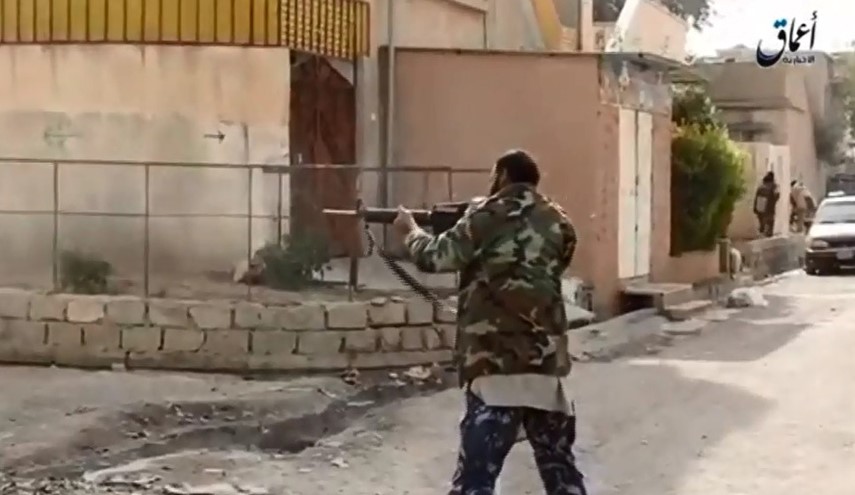 A news agency affiliated with the Islamic State terrorist group (ISIS / Daesh / ISIL) posted a video on Thursday purportedly showing clashes between militants and Iraqi security forces near the city of Mosul.
The authenticity of the video, which was uploaded by Amaq News Agency, could not be independently confirmed by the Associated Press.
The video shows several militants marching purportedly towards the al-Zarqawi neighborhood, east of Mosul.
This is followed by footage showing militants opening fire using machine guns and rifles.
The video, believed to be filmed on Wednesday, also includes shots of militants firing small projectiles using small rocket launchers.
Iraqi troops are converging from several fronts on Mosul, the country's second largest city and the last major ISIS holdout in Iraq.
Kurdish peshmerga forces are holding a line outside the city in the north, while Iraqi army and militarized police units are approaching from the south and government-sanctioned Shiite militias are guarding the western approaches.
The offensive has slowed in recent days as the special forces, the troops who have advanced the farthest, push into more densely populated areas of the city's east, where they cannot rely as much on airstrikes and shelling because of the risk posed to civilians who have been told to stay in their homes.