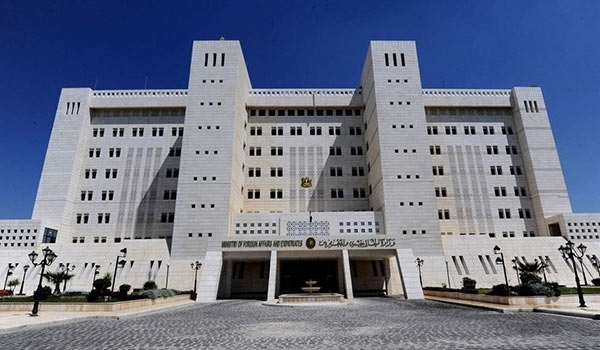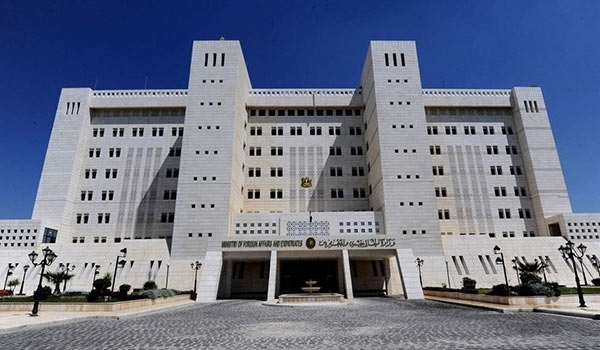 The Syrian Foreign Ministry called on the United Nations and UN Security Council (UNSC) to force Turkey to end its military invasion of the Northern part of the country and attacks on its civilians.
The Syrian ministry in a letter to UN Secretary General Antonio Guterres and the UNSC criticized repeated violation of Syria's sovereignty.
Damascus underlined that Turkey's invasion and attacks on civilians in the Northern part of the country are in line with open enmity of Ankara against Syria in the last five years, pointing out Turkey's military, financial and logistic supports for terrorist groups in Syria.
The ministry went on to say that the Syrian government calls another time on the UNSC to shoulder it responsibility to maintain international peace and security and force Ankara to halt its attacks against Syria's nation.
Media sources said on Thursday that tens of civilians were killed or wounded in a fresh round of Turkish bombardments in the ISIL-held town of al-Bab East of Aleppo province,
The sources said that Turkish warplanes bombed again the town of al-Bab, leaving at least 24 civilians dead and tens of more wounded.
Local sources in Northern Syria said on Monday that tens of civilians were killed and dozens more were injured in Turkish air raids and also in the heavy artillery attacks of the Ankara-led Euphrates Shield Operation's militants in the ISIL-held town of al-Bab.
The sources said that the entire members of several families have been killed and many more were wounded in the attacks of the Turkish warplane and militants of the Euphrates Shield Operation.
The sources further added that there is no exact report on the number of the civilians massacred in al-Bab, but bodies are scattered all over the region.
Turkish forces regularly carry out air strikes in support of a ground operation it launched in Syria last August targeting both ISIL and Kurdish fighters.
ISIL is not included in a fragile nationwide ceasefire in force since December 30 that led to peace negotiations jointly organized by Turkey, Russia and Iran in Kazakhstan this week.
Ankara has backed militants fighting against President Bashar al-Assad since the conflict began with anti-government protests in March 2011.
Moscow and Tehran have supported the government.