Syria
Damascus: Syrian Army Advances in Terrorists' Strategic Bastion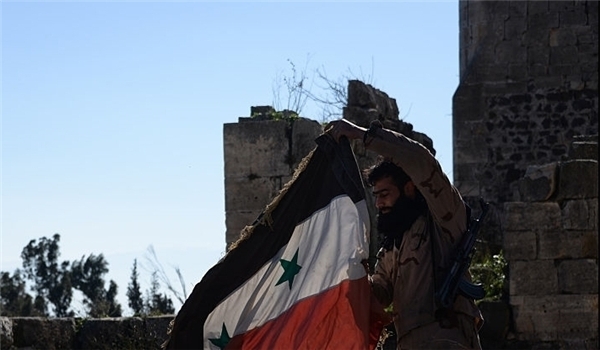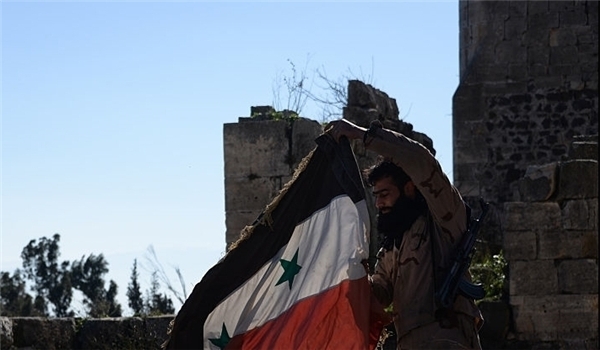 The Syrian army considerably advanced in Jobar and Ein Tarma districts during the military operations against the al-Nusra Front (Tahrir al-Sham Hay'at or the Levant Liberation Board) and Faylaq al-Rahman terrorist groups in Eastern Damascus.
The Syrian soldiers heavily pounded the terrorists' positions and bases in Jobar district, specially in the Southern regions between Jobar and Zmelka, with artillery and missile fire on Wednesday.
The army troops could regain control of several new buildings in Tayebeh region in Jobar district after killing a number of Faylaq al-Rahman and al-Nusra Front terrorists.
They also retook control of a number of buildings in the Northern parts of Sonbol gas station in the Western parts of Ein Tarma district.
Some reports also said that Faylaq al-Rahman is ready to join the ceasefire plan after heavy defeats in the Eastern Ghouta of Damascus.
Earlier reports said on Wednesday that a large number of the Syrian Army special forces have arrived in Eastern Ghouta to partake in the final phase of the pro-government forces' operation against terrorist groups.
The English-language AMN quoted a military source as saying that a large number of the army's special forces have been deployed around Jobar region to launch final phase of operation against ISIL terrorists.
The AMN added that army is preparing to carry out a large-scale operation in Jobar after Faylaq al-Rahman and al-Nusra Front announced that they will not surrender.
In the meantime, the army men have engaged in heavy fighting with terrorists in Ein Tarma and Jobar, while the army's artillery and missile units have been pounding terrorists' defense lines in the region.