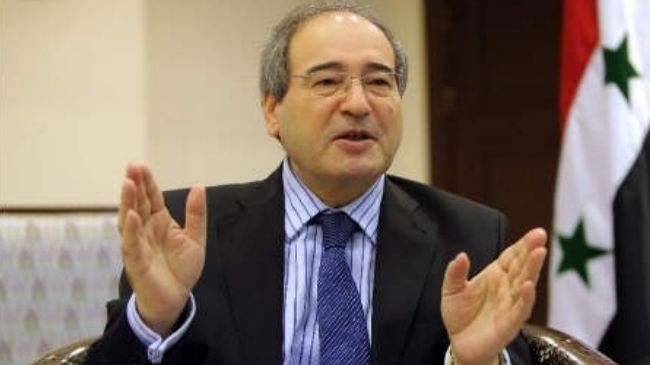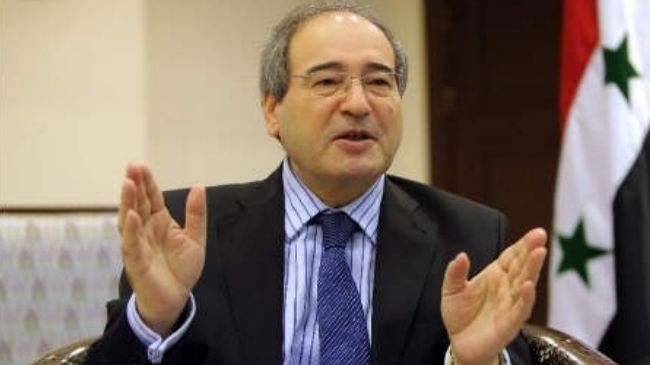 Syrian Deputy Foreign Minister Faisal Muqdad says a government delegation will attend the next round of Syria talks to be held in the Swiss city of Geneva next week.
The negotiations, aimed at finding a solution to the nearly three-year conflict in Syria, are to begin on February 10.
The foreign-backed opposition has already admitted that its delegation will take part in the talks.
Earlier in the week, Muqdad stressed that putting an end to foreign-backed "terrorism" in the country is the top priority for Damascus at the Geneva peace talks.
"Afterwards, we will be ready for a broad reform process that meets aspirations of the Syrian people," he noted.
Earlier, the foreign-backed opposition had admitted that its delegation will take part in the talks.
The first round of the peace talks in Geneva ended inconclusively on January 31 amid sharp differences between representatives from the Syrian government and the so-called Syrian National Coalition (SNC).
The opposition and its Western supporters insist that Syrian President Assad must step down, giving way to the formation of a transitional government in Syria.
But the Syrian government says Assad's role is not up for debate in Geneva, and that his future role is a red line. It also argues that the foreign-backed opposition does not represent the Syrian opposition.
Syria has been gripped by deadly violence since March 2011. Some sources say more than 130,000 people have been killed and millions displaced due to the violence fueled by foreign-backed militants.
According to reports, the Western powers and their regional allies — Qatar, Saudi Arabia and Turkey — are supporting the militants operating inside Syria.