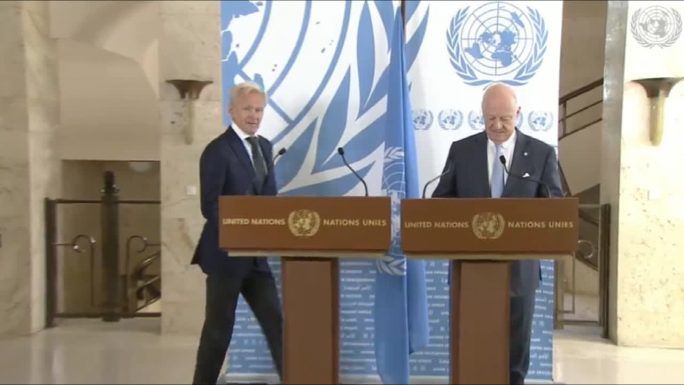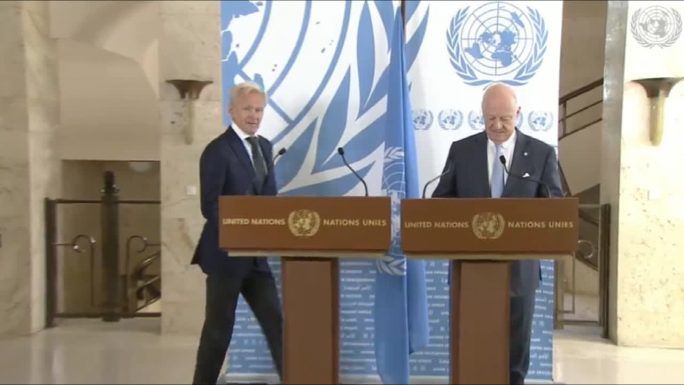 United Nations Special Envoy for Syria Staffan de Mistura asked the Russian President Vladimir Putin and the Turkish president Recep Tayyip Erdogan to talk and find a 'soft solution' for Idlib, at a press conference in Geneva on Tuesday.
"Our appeal, if I may to President Putin and to President Erdogan, to talk and go beyond perhaps technical discussions, and find a solution which can be a soft solution to this crisis," stressed De Mistura.
The UN envoy also warned against a bombardment against Idlib, the last militant stronghold in Syria. He echoed an earlier statement by US President Donald Trump warning that an assault on Idlib would be "a grave humanitarian mistake".
The Syrian Arab Army (SAA) has recently advanced into areas surrounding Idlib Governorate, in preparation for a final offensive on militant-held positions.