Africa
Deadly blast claims five lives in northeast Nigeria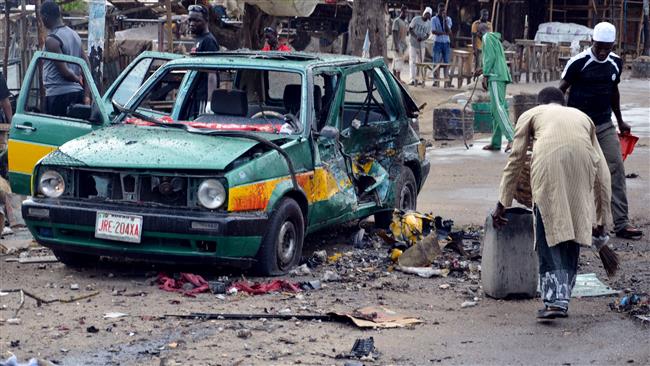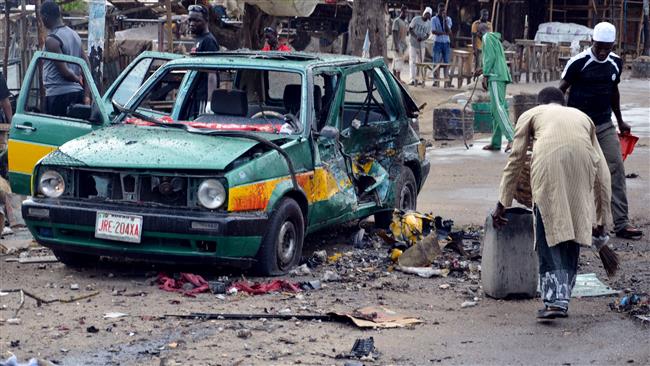 A deadly explosion has claimed the lives of five people in northeast Nigeria, where the Takfiri Boko Haram militant group has been operating for years.
According to Nigerian military officials, the incident occurred on Sunday morning when a rickshaw driving close to a military checkpoint on the outskirts of the town of Biu in the country's northeastern Borno State ran over an improvised explosive device (IED).
"The preliminary investigation shows that the IED was buried a long time ago without being detected. It exploded when the tricycle erroneously stepped on it," said Sani Usman, the Nigerian military spokesman.
"The IED exploded instantly killing four persons, comprising of a woman with her baby and two other male adults," Usman said, adding that a soldier injured by the blast died later in hospital.
While he did not explain whether the IED had in fact been planted by Boko Haram, the spokesman did say that the military would continue to counter Boko Haram undeterred.
Nigeria-based Boko Haram terrorists (file photo)
Boko Haram, whose name means "Western education is forbidden," says its goal is to overthrow the Nigerian government. It has claimed responsibility for a number of deadly shooting attacks and bombings in various parts of Nigeria since the beginning of its militancy in 2009.
An estimated 20,000 people have been killed and some 2.5 million others made homeless during Boko Haram's campaign of terror.
Nigerian President Muhammadu Buhari had set a deadline to uproot the militants by December 31, 2015.
The terrorist group has pledged allegiance to Daesh, which is primarily wreaking havoc in Syria and Iraq.