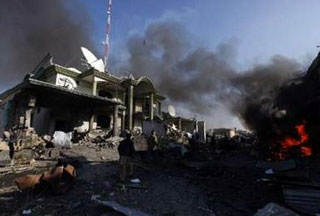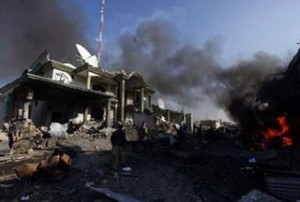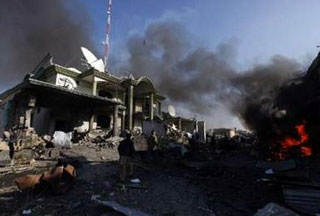 A huge explosion has ripped through an American institute in southern Afghanistan, killing at least five people including a foriegner, according to officials.
The blast occurred in Gardez in Paktia province on Tuesday, a province spokesman told Press TV.
The spokesman, Rouhollah Samoun, also said that seven vehicles were damaged in the attack.
No group has claimed responsibility for the powerful blast yet.
The attack took place as another explosion near a hotel in Kabul killed at least eight people and injured 40 others.
The second blast occurred after a car bomber detonated his vehicle in the center of Kabul outside the Heetal Hotel.