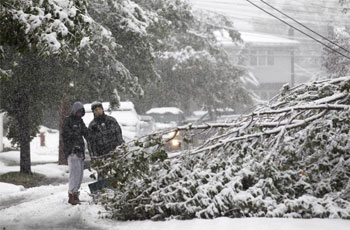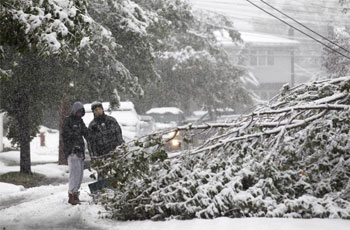 Freezing conditions prevailed on the US East Coast on Sunday after a rare October snowstorm and icy rain reportedly killed at least three people, sparked long airport delays and caused massive power outages.
The "historic early season" snowstorm wrought havoc on air, rail and road traffic from Washington to Boston, with the National Weather Service warning that travel at night would be "extremely hazardous."
One person died in Connecticut in a traffic accident caused by icy road conditions, local media reported.
In Massachusetts, a fallen power line electrocuted a man, and a tree that fell under the weight of snow killed a person in Pennsylvania, the reports said.
A total of two million people were without power in a storm zone stretching from the Mid-Atlantic to New England, MSNBC reported.