Afghanistan
Asia-Pacific
Deadly fire engulfs dozens of tankers, trucks in Afghan capital
At least nine Afghan people have lost their lives and 14 others sustained injuries after a major fire set dozens of fuel tankers, trucks and other vehicles ablaze in the capital, Kabul.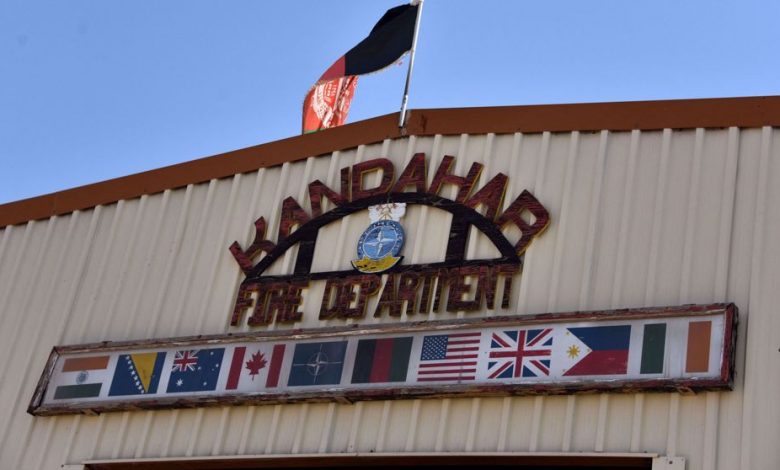 Tariq Arian, a spokesman for the Afghan Interior Ministry, said on Sunday that the casualties took place after a huge fire broke out in Qala-e-Murad Bek area in Shakardara district north of Kabul.
Eyewitnesses said the fire, which caused power cuts to some parts of the Afghan capital, damaged more than 50 fuel tankers, trucks and other vehicles as well as a large number of houses and shops.
The Interior Ministry spokesman said they were still investigating the cause of the blaze.
Two security sources had earlier told Reuters they believed it was caused by a Taliban rocket attack in the area, however, the militant group dismissed any involvement in the deadly incident.
The new development came just a day after the United States and its NATO partners officially began pulling out the last of their troops from the war-torn country.
The military withdrawal of about 2,500 American soldiers and around 7,000 allied troops is scheduled to be completed by September 11.
The US along with its NATO allies invaded Afghanistan in 2001 under the guise of fighting terrorism and dismantling the Taliban.
The invasion — which has turned into the longest war in US history — removed the Taliban from power, but the militant group has never stopped its attacks, citing the foreign military presence as one of the main reasons behind its continued militancy.
Nearly two decades after the invasion, Washington struck a deal with the Taliban in the Qatari capital of Doha early last year.
Under the deal, all foreign troops were expected to leave Afghan soil in exchange for the Taliban halting their attacks on American forces.