World News
'Deadly shootout' in east Ukraine shatters Easter truce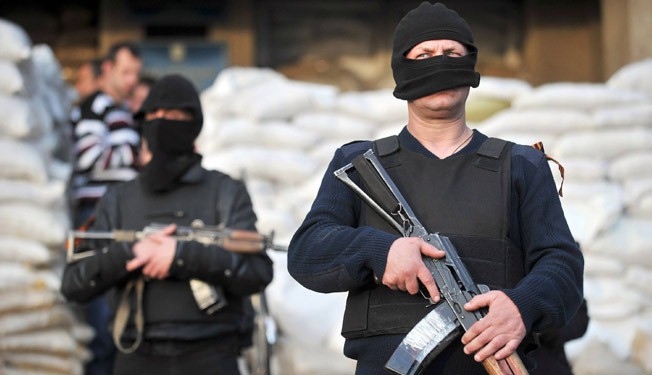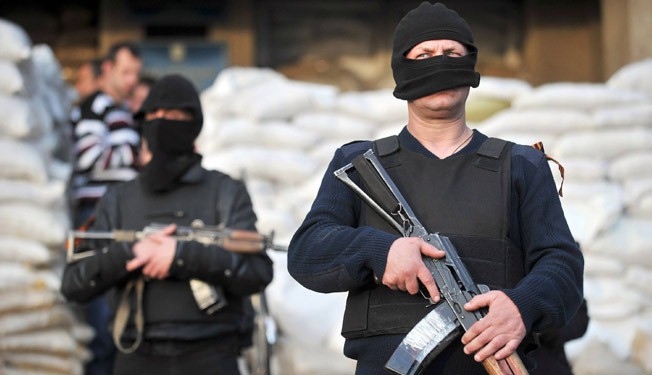 Four people have been reported killed in a gun battle in restive eastern Ukraine, shattering a fragile Easter truce in the crisis-hit former Soviet republic.
Three pro-Russian activists and one attacker were killed on Sunday in a deadly firefight at a road block close to the separatist-held town of Slavyansk, local leader Vyatcheslav Ponomarev said.
The identity of the assailants was not known. Kiev's interim government had pledged a halt to military operations to oust the separatists until the end of the Orthodox Easter holidays on Monday.
A pro-Russian activist at the scene told AFP that roughly twenty attackers in four cars had opened fire with automatic weapons on the separatist post early Sunday. He could not, however, confirm any casualties.
The reported violence came as the United States was pressing Russia to persuade the pro-Moscow separatists to abide by an international accord calling for them to surrender their weapons and leave occupied public buildings.
Overnight, Orthodox leaders in Kiev and Moscow traded barbs over the Ukraine crisis as politics overshadowed traditional Easter observances.
Patriarch Filaret thundered to the faithful in pro-West Kiev that Russia was an "enemy" whose "attack" on Ukraine was doomed to failure because it was "evil and contrary to God's will."
In Moscow, the patriarch of the Russian Church, Kirill, delivered a prayer for Ukraine in which he called on God in turn to put "an end to the designs of those who want to destroy Holy Russia".
Kirill said that while Ukraine was "politically" separate, "spiritually and historically" it was at one with Russia, and he prayed that it would benefit from authorities that are "legitimately elected".
In comments to be broadcast on US television Sunday, Ukrainian Prime Minister Arseniy Yatsenyuk lashed out at Russian President Vladimir Putin — whom Kiev and Washington accuse of masterminding the insurgency in Ukraine — for having a "dream to restore the Soviet Union".