Iran
Middle East
Palestine
'Deal of Century' Killed by Missiles of Resistance
Abdel Bari Atwan, the editor-in-chief of Rai al-Youm newspaper, lauded the remarks by Hezbollah Chief Seyed Hassan Nasrallah versus the statements issued by the Arab leaders in the recent meeting in Mecca, and said the missiles of resistance groups have led the US-sponsored 'Deal of Century' towards collapse.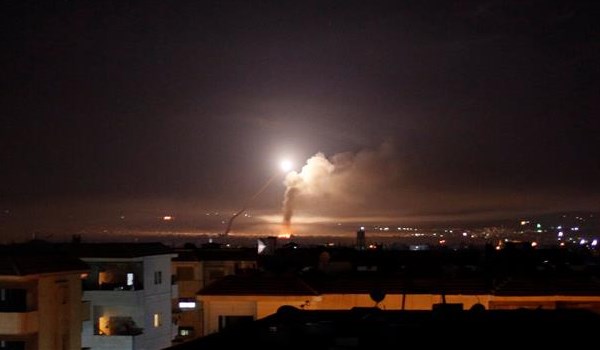 "There is much difference between the remarks of a man who does not lie (Nasrallah) and threatens to respond to Israel's aggression by relying on the resistance power, and the comments of leaders half of whom are napping in their seats and the other half are uttering repeated and worn-out words hypocritically for the hope they have pinned on the Saudi financial aid," Atwan wrote on Sunday.
He expressed the hope that Nasrallah would immediately order construction of a plant to produce missiles and persuade his allies in Gaza to do so, saying, "The grand confrontation is undoubtedly close and the Israelis and their Arab allies do not understand anything but the language of force, missiles and bomb-laden drones."
Atwan referred to Nasrallah's remarks that war against Iran will not be limited to geographical borders and will set fire to the entire region, specially the US, Israel and Saudi Arabia's interests, and wrote, "This man knows what he says. He threatens and acts."
"The missiles fired by the resistance groups in the recent clashes in Gaza could annihilate the Deal of Century and these missiles will free the Golan Heights, al-Quds and all occupied Palestinian lands beside the missiles of the resistance front in Syria, Lebanon, Iraq and Iran. It's only a matter of time," he underlined.
The Gaza escalation erupted late last month following the deaths of four Palestinians in an Israeli air raid on the coastal sliver and the regime's live fire targeting Gaza protesters.
Israeli warplanes struck some 350 sites in Gaza, claiming the lives of 27 Palestinian people.
In response, the Palestinians fired some 700 rockets at the occupied lands, killing four Israelis and injuring 200 others.
Israel's "Iron Dome" only intercepted 240 of the 690 projectiles fired from Gaza, raising serious questions about the effectiveness of the missile system.
After the deadly Israeli airstrikes and retaliatory Palestinian rocket attacks, the two sides reached a ceasefire agreement with the help of Egyptian and Qatari mediators.