Iran
Dean of Al Mustafa University: Al Mustafa doors are open to all Islamic denominations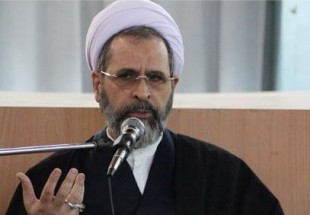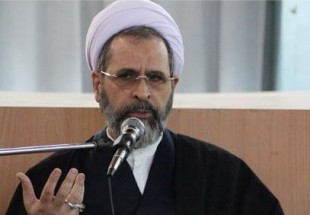 Iranian cleric demanded all schools and academics across the world of Islam to seriously maintain opening their doors to teachings of different Islamic denominations.
Hujjat-ul-Islam Alireza A'arafi, director of Iran's Al Mustafa International University, in a meeting with participants of the international conference on Takfir in present world and mission of the Muslim world stressed the proximity approach of the Islamic academic center demanding all religious schools in the world of Islam to plan a common cultural and educational system, reported Taqrib News Agency (TNA).
He said," In view of the civilization approved by the Islamic Revolution, all tastes, enthusiasms and ethnic groups are recognized and their shared assets are highlighted."
Cleric stressed determination of Al Mustafa to expand holy teachings of Islam in global arena and noted," We are proud of our Shia denomination and we believe no ideology should rise against formation of a unified Islamic nation."
Director of Al Mustafa University called the academic center to be inspired by high Islamic teachings of Ahlul Bayt (AS), household of Prophet Mohammad (PBUH) and Islamic Revolution and added," Al Mustafa is at service of the people across the globe, having planned its activities in line with the whole humanity."
Hujjat-ul-Islam A'arafi stressed," Al Mustafa believes both in proximity ideology, convergence and Islamic solidarity and also civility and building nations based on commonalities."
Member of the Supreme Council of Cultural Revolution stressed," By unity we do not mean to dissolve different denominations into one because the notion is not possible in view of any Islamic school of thought."
Friday prayer leader of Qom also noted," In view of Islamic proximity, there exists the capacity for wide unity and the irreligious and disharmonious factors must be left aside."
Iranian cleric stressed that the doors for all academic centers in the world of Islam should be open to different denominations and noted," In line with this belief, international Al Mustafa University, with an approach of following Ahlul Bayt (AS) lifestyle, have followed the strategy and does not find it in contrast with the Islamic nation."
He noted that Al Mustafa has created three institutes and schools according to different Islamic denominations and is ready to share its experiences with other Islamic academies."
Prominent scholar counted highlighting the commonalities and familiarization of different denominations with each other as important approaches in the educational system at Al Mustafa and noted that the Iranian religious academy opposes extremism and sacrilege of Islamic denominations and also stresses affection to Prophet Mohammad (PBUH) and his household and companions.
The scholar demanded religious schools across the world of Islam to seriously maintain opening their doors to education systems in accordance with all Islamic denominations and spare no effort in planning a common moral, cultural and educational system to be defined for different Islamic schools of thought.
"For those who value high Islamic teachings, it is quite painful that a nation which is rich with natural resources, human resources, diversity of weather and region and also old history of civilization to be harassed in turbulences." said the cleric and stressed if all Islamic states make a unanimous decision to cut economic, political and social ties with the Zionist regime of Israel and call for an election participated by Palestinians, then there will be no Zionist regime."
Al Mustafa director urged preventing injection of extremist thoughts into Shia and Sunni centers as one of the most important strategies against extremism in the world of Islam calling all Islamic religious centers to strengthen rational and theoretical bases.