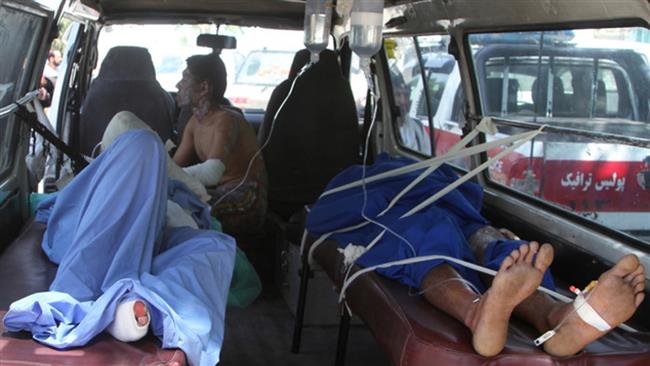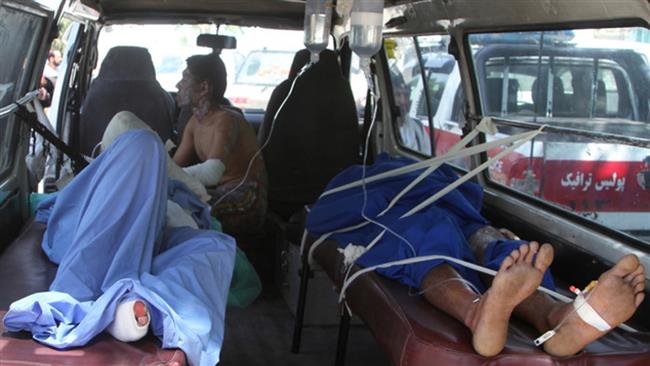 Afghan authorities say the death toll from the head-on collision of two passenger buses with a fuel tanker in the country's southeastern province of Ghazni has risen to 73.
Ismail Kawoosi, the Afghan Health Ministry spokesman, made the announcement on Sunday, warning that the toll could rise even further.
"Most of them are completely burned," said Kawoosi of the dead bodies.
Many of the dead, including women and children, were burned beyond recognition and dozens of others were left badly injured, he added.
The incident occurred on Sunday morning on a highway that connects the southern Afghan city of Kandahar, situated 389 kilometer (241 miles) south of Kabul, to the capital.
Reports said all the three vehicles caught fire after the crash, and that local residents quickly engaged in helping firefighters and rescue worker pull survivors from the wrecks.
The death toll had last been put at 52.
"Our driver was at fault, he was driving too rashly," said one of the few survivors on one of the buses. "Most bus drivers on the highways are known to smoke hashish, opium and other drugs. They are completely out of control."
Traffic accidents are common across Afghanistan, where roads are poorly maintained and drivers routinely ignore traffic laws.
In a deadly accident on April 2, at least 11 people, among them women and children, lost their lives when three vehicles collided just outside the western Afghan city of Herat.
On March 24, eight people were killed and as many were injured in a traffic accident in the northern province of Balkh.
Afghan traffic officials have described reckless driving on congested roads and highways as the main cause of road accidents in the country.