Pakistan
Death toll from heat wave in Pakistan crosses 1,000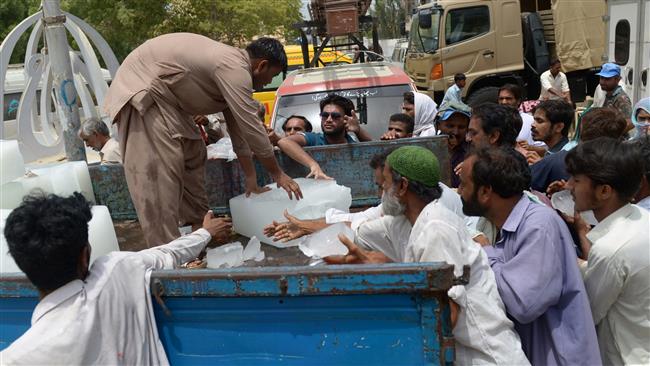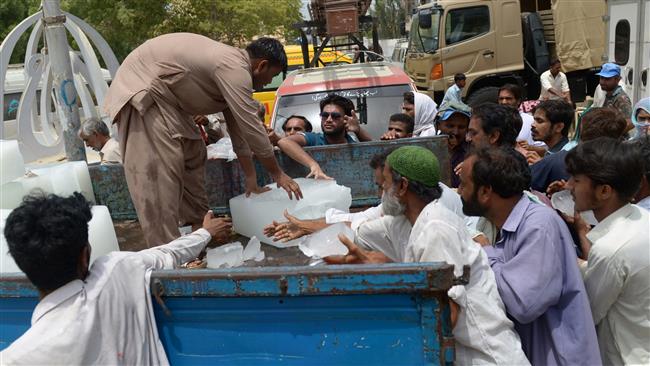 The death toll from a scorching heat wave in Pakistan's southern province of Sindh has gone beyond 1,000, while a cool wind from the sea brings a minor respite to the major port city of Karachi.
Pakistani officials said on Thursday that the toll across Sindh has climbed to 1,011, with at least 229 fatalities reported by government and private hospitals on Wednesday.
The authorities said that some 40,000 people have been affected by heatstroke and dehydration, and as many as 7,500 of them are receiving treatment in the Jinnah Postgraduate Medical Center of Karachi, located 1,146 kilometers (712 miles) east of the capital, Islamabad.
A senior medical official, speaking on condition of anonymity, said a total of 950 people have died in Karachi, while the rest died in other parts of Sindh Province.
According to the figures collected from various hospitals, of the 950 deaths in Karachi, 729 were recorded in government-run health facilities and 221 in private hospitals.