Korea
Death toll from S Korea's ferry disaster hits 289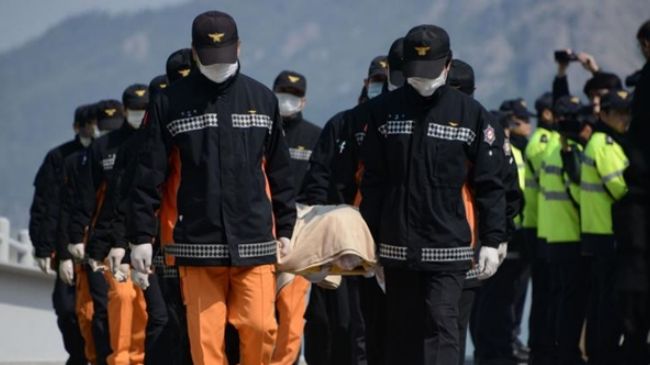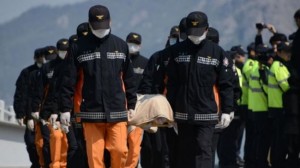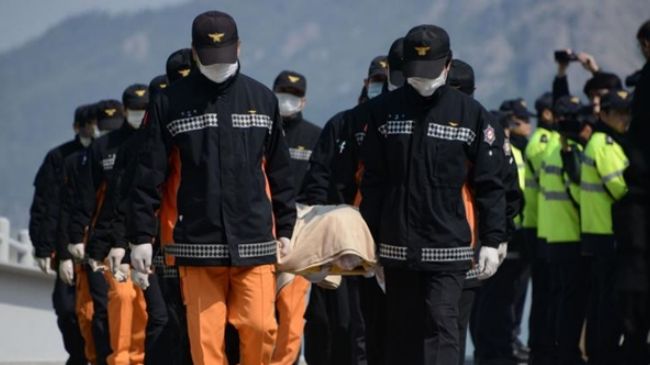 Death toll from South Korea's ferry disaster has reached 289 after rescue teams discovered one more body following two weeks of search operation.
The body, which belongs to a 44-year-old man identified as Cho, was found in waters about 40 kilometers from the capsized vessel on Thursday.
He had travelled with his wife and his two sons to Jeju Island when the incident took place.
The rescue team, which resumed its work on Wednesday, is planning to use a crane to lift the sunken ferry up to the surface after it received the approval of the missing passengers' family members.
According to officials, a net is also used for preventing the corpses to sweep away in the sea.
The search operation has also claimed the lives of some divers so far.
A number of issues, including darkness, floating debris and the maze of corridors and cabins on the sunken ferry, have made the search and rescue operation difficult.
The ferry capsized off South Korea's southern coast on April 16 while carrying 476 people, out of which 325 were students from a high school in the city of Ansan, just south of the capital, Seoul.
The government has faced widespread disapproval for its handling of the disaster and the rescue effort. Critics say valuable time was wasted during the first emergency call from a passenger to the coast guard office.